The GDPR: Main Principles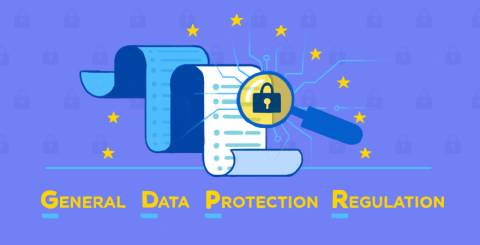 https://iotechnologies.com/gdpr-checklist
Everyone has been talking about the GDPR recently. What is it? Is it so dangerous for businesses that are situated in the EU? And what about those located outside the EU? The IO Technologies team is here to spread the light on this issue.
Introduction to the GDPR
This data protection act is created for keeping clients' privacy safe. Nowadays, practically anyone can access personal information about others, and the new rules suppose to keep it private. Privacy is the natural right of every person on Earth. It is the constitutional right of EU residents.
Another serious goal of the GDPR is improving the personal data value, as they say, in the digital economy.
Going into details, we can see that everything is not so scary as it seemed to be, though, becoming GDPR-compliant may be a great challenge for every business that has to deal with personal data.
Finally, the changes are done for the purpose and they can be called one more step of the digital evolution.
Types of personal data protected by the GDPR:
Identity data;
Biometric data;
Web data;
Race, ethnics;
Religious or political opinions;
Health data;
Sexual orientation.
As you see, these are the types of sensitive information. So, it's nothing wrong with keeping it private and safe.
The main point to store everything along with the rules is not being fined, and fines can be really huge. Being non-compliant to the GDPR may cost your company around 4% of its annual income.
The GDPR Principles
Finally, we got here. There are 6 main principles that everyone should keep in mind:
Lawfulness. All data has to be stored and processed according to the EU legislation.
Accuracy. Data has to meet the reality and be corrected if it's necessary.
Limited purposes. The purposes of collecting, storing and processing personal data should be specified.
Limited terms. Personal data should be deleted once a company no longer needs to store it for any purpose.
Minimization. Just necessary data should be collected, no more.
Confidentiality. People have to be sure their personal data won't leak and no one will get the access to it.
What Does GDPR Mean for SMEs?
The new rules of data protection can be applied to any company that manages personal information of EU citizens even if it's situated outside Europe. Even if your business is small, you need to follow the rules, one difference is that probably you won't hire a Data protection officer.
As for another aspect, the GDPR rules are the same for everyone. Digital data (cookies, IP address, names, and other information) will be protected the same way as Social security numbers and other offline personal data.
Benefits
As creators of this new data protection act say, this is done for increasing consumers' confidence. It can surely help grow your business. Even if the GDPR seemed a great problem at first glance, you can make sure it's aiming at sky-rocketing the effectiveness of your company. People will notice the line saying your business is GDPR compliant, they will trust it and use your services. Trust is a natural thing for building a strong and healthy relationship with clients.
This was a brief overview of the main principles of the GDPR. However, the rules are extensive and need to be explored carefully.
You can check out our blog that can help implement the strategy and tactics of being GDPR-compliant to your business. 
We hope that you will get ready for the GDPR and your workflow will remain the same effect. It's supposed not only to create additional challenges for companies working with the EEA. It's aimed at improving the digital business sphere and creating a safe and trustworthy atmosphere. We believe this will sky-rocket your business and revenue.