Fresher's choice: Is PHP learning worth today?
The world of web development is quite a huge one, and there are numerous programming languages associated with the same. PHP is one such language, and the full form is Personal Home Page. For those who do not know, it is an HTML powered server-side language based on scripting. It was the year 1995 when PHP made its way into the market. Even in 2016, the demand for PHP has not decreased a bit. In fact, it is among the most preferred web development languages. This is the reason why a lot of candidates who want to get into the IT industry opt to learn PHP. But the question is- can PHP provide a good platform to a fresher to begin a career in the IT field?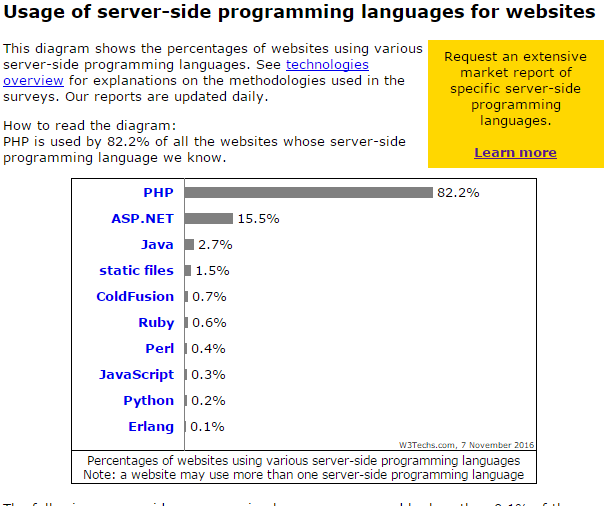 How PHP can boost your career?
There are numbers of reasons that can entice you to pursue PHP related courses in India. Take a look at some of them:
It's popular - In the last five years, the demand for PHP language for web development based services has increased a lot. Most of the reputed web development companies in India prefer PHP language when it comes to developing websites. The simplicity and robust nature of PHP makes it the most preferred choice for web development process. For this reason, the opportunities associated with this field are very lucrative, and as a fresher, you can certainly expect a good start to your IT career.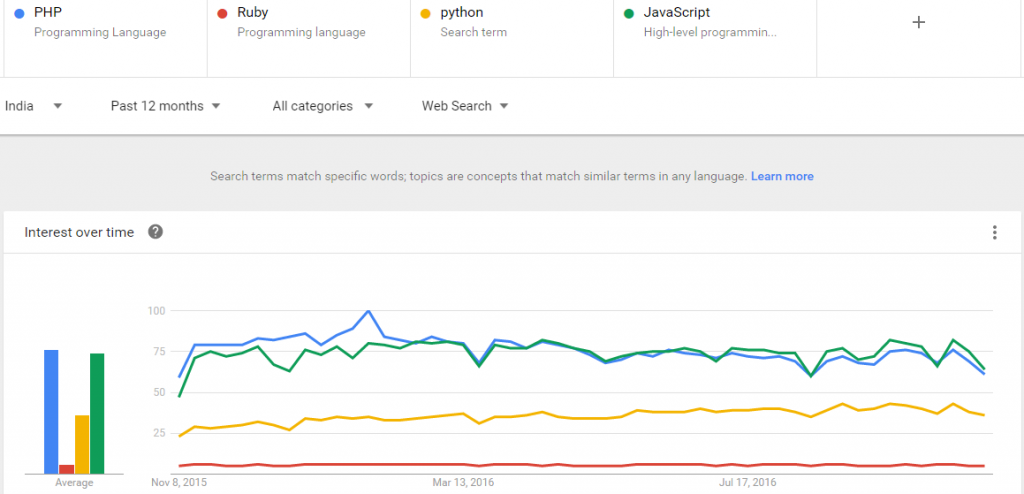 Job trends - In the field of web development, there are four major players, and they are PHP, Ruby, Python, and Javascript. Among them, PHP holds the second rank in the list of job trends of the last 10 years. Of course, the first rank is owned by javascript. So, if you empower your resume with a certification course in PHP then it will open up many more doors of opportunities for your career.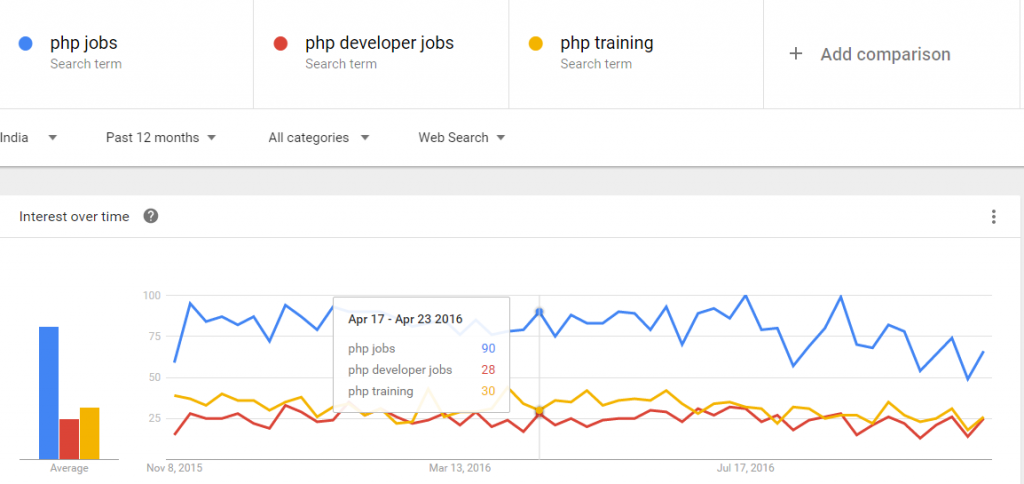 CMS - We all know that in today's time, CMS or Content Management System powered websites are very much in demand. When it comes to building a CMS powered website then PHP comes into play. PHP is widely used in CMS and hence it will surely provide you a lot of opportunities as a fresher. So, it is another good reason to pursue a PHP based course.
Easy development of websites - In the present time, web development freelancers are making some good amount of money by developing simple websites in more numbers. Once you learn PHP, you will be able to develop more websites in a lesser amount of time. With the help of WordPress and PHP, you can come up with simple but attractive websites for your clients.
 
Open source - Considering the fact that PHP is an open source based programming language, as a fresher, it provides you the flexibility as well as the power to make optimum utilization of your skills. In addition, you will be able to make apt utilization of products like WordPress, Joomla, and Drupal. Once you become an expert in all of them, your career will surely get the much-needed breakthrough in a reputed company.
Attractive packages - The amount of money you can earn by becoming an expert at PHP can be a major motivating factor. As a fresher, you can certainly expect an average salary of 2.4 lacs per annum. If you empower yourself with Drupal and Dynamic HTML then you can grab even better packages.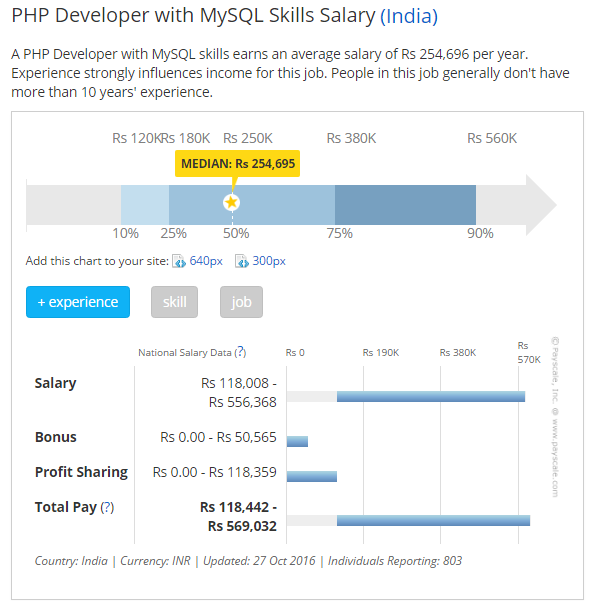 Growth rate - Considering the rising popularity of PHP in the field of web development, the growth rate associated with PHP jobs is very impressive. The company, its location, and your skills also determine the salary you could be offered.
So, those were some of the good reasons to consider PHP as a base for your career, and one must go for it. Nevertheless, it is equally important that one should pay attention to the quality of education provided by the institute. Selection of institute matters because only a good one can provide you with the much-needed skills and practical knowledge. Once you become an expert in PHP, you can also start as a freelancer and start working on real projects till you find a full-time job. Have a great career ahead!