Exosome Therapy: Emerging Benefits To Look Forward in 2021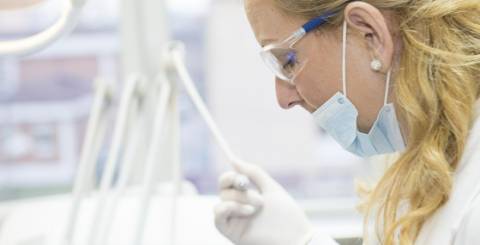 Image by Darko Stojanovic from Pixabay
Have you been suffering from joint pain? Or you are losing your self-confidence because of hair loss problems? Today, stem cell treatments, platelet-rich plasma, and exosome therapy are the newest frontier in cell regeneration that can help relieve pain. These treatments also are used to treat orthopedic injuries, promote hair growth, and anti-aging treatments such as skin rejuvenation. What is exosome therapy and how it can help the human body?
What Is Exosome Therapy?
For more than 30 years now, exosomes have been recognized for its important work that they do inside the body. It is a nanovesicles or sacs that are involved in intercellular communication. And it serves as the transport system for delivering regenerative medicine to the targeted areas of your body. Also, it has regenerative genetic material and delivers protein and lipid cellular building blocks to help restore the cells to health.
How Does Exosome Treatment Works?
Exosome therapy is a regenerative medicinal treatment delivered through exosome injections or Exosome IV depending on the type of procedure that you need. Through the body's exosome and stem cells, the exosome communicates with each other and send messages on how to behave in the local area to the other cell (mRNA) in your body. After that, the receptors will then react to the messaging signals from the exosome and change their behavior accordingly.
For Orthopaedic Treatments:
The exosomes are being injected into the target area where trauma, pain, injury, or any age-related degeneration occurs. The Exosome Joint Injections help address many different orthopedic conditions like:
Arthritis (Osteoarthritis)
ACL Injuries
Cartilage Injuries and Loss
Degenerative Disc Disease
Hand, Wrist, and Elbow Injuries
Carpal Tunnel Syndrome
Shoulder Injuries and Pain
Joint Pain and Joint Inflammation
Hip Injuries and Pain
Knee Pain and Injuries
Foot and Ankle Injuries
Foot and Ankle Pain
Plantar Fasciitis
Reduced Mobility from Injury or Pain
For Anti-aging Treatments:
The exosome is delivered through intravenous injections and target the functional restoration of defective tissue. This therapy will repair the damaged cells within the body and been widely used in cosmetic surgeries like:
Tummy Tuck or Abdominoplasty
Natural Breast Augmentation
Facelift
For Lyme Disease Treatment:
Lyme disease is one of the very complex diseases that compromise your body's immune system. And because exosomes may help regulate the process in your body, it can help patients suffering from Lyme disease. Most patients may suffer from dysfunction of the mast cells that can increase their metabolic function and inflammatory response. And through exosome therapy, may help break your body's inflammatory response. It also may provide necessary cellular information to your body to facilitate the healing process.
For Hair Loss Treatments:
Exosome hair therapy is a non-surgical treatment that can help reduce the rate of hair loss and promote healthy hair follicle regrowth. It also promises a long-lasting result as you enjoy strong, healthy-looking, and thicker hair follicles. And these exosome therapies are both meant to stimulate tissue repair to facilitate faster healing, regenerates affected tissue, and promote hair loss due to genetics and aging.
For Cancer Treatments:
Based on studies, exosomes have achieved noteworthy effects against a wide range of cancer types. The exosomes are used as a drug and functional RNA delivery vectors in cancer treatment. The exosomes contained contents such as proteins, DNA, mRNA, miRNA, lncRNA, and circRNA. And these contents can act as mediators of signals transduction between cancer cells with cancer cells. It also helps to targets homing tumor sites efficiently.
Exosome Therapy is a non-invasive and non-surgical treatment
Exosome treatments are minimally invasive and don't major surgical operations. You can see improvements after one single treatment but it can take approximately 4 weeks to see the results. Consult your doctor for more information about exosome therapy, the risk, and the cost of treatment.