Everything You Need To Know About Credit Repair Companies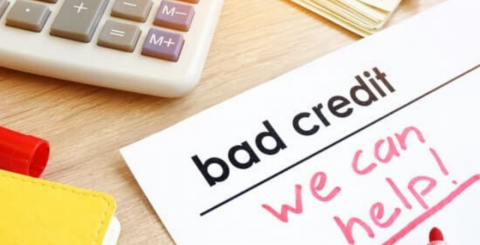 If you read an article on how to fix your credit score, the very first step is reviewing copies of your credit reports from each bureau. The subsequent steps describe the actions that can help in increasing your credit score fast. You can follow these guidelines on your own or hire a credit repair companies. What difference does hiring a credit repair specialist make? Shall you hire one or become one yourself?
A credit repair specialist increases the credit score of his client by cleaning up his credit report. You do not need to get a certificate or license to become a credit repair expert. However, it is not difficult to hire a legitimate specialist and stay away from a scammer. A legitimate professional always explains your rights under the Credit Repair Organizations Act. However, a scammer does not. The Credit Repair Organizations Act was made to protect consumers from dishonest credit repair specialists taking advantage of the customers' situation.
This law outlines the legal and illegal practices for credit repair companies/specialists. However, the Credit Repair Organizations Act does not outline who can offer credit repair services and who cannot. There is no governing body for individuals and organizations offering credit repair services. However, there are professional organizations providing certifications to educate consumers and help them in hiring a legitimate credit repair specialist.
You can hire a credit repair expert certified by the Association for Financial Counseling & Planning Education or the Credit Consultants Association. While a credit repair specialist does not require a specific qualification, it is advised to hire a credit repair specialist having a degree in finance. Always choose one with years of experience in the credit repair industry.
Knowledge Requirements
A legitimate credit repair specialist always has knowledge of the credit repair related laws. These laws include:
The Credit Repair Organizations Act
The Fair and Accurate Credit Transactions Act
The Fair Debt Collection Practices Act
The Fair Credit Reporting Act
The credit repair professional should also be aware of the working of government agencies protecting the rights of the customer. These agencies include:
The Federal Trade Commission 
The Consumer Financial Protection Bureau
The professional should also have knowledge of the state laws.
Credit Repair Company Vs. Independent Credit Repair Specialist 
When you hire a credit repair specialist employed by a credit repair company, don't just learn about the performance of the company but the performance of that professional as well. You can check the ratings of credit repair companies.
Laws For Credit Repair Company/Specialist
A credit repair company/specialist is subjected to the Credit Repair Organizations Act. This act prohibits credit repair companies/specialists from taking advantage of consumers.
According to this law, a credit repair specialist/company cannot charge before performing credit repair services. A credit repair specialist cannot promise to remove accurate information from your credit report. The law prohibits companies/specialists from guaranteeing specific results. It is your right to get a written contract. You have a three-day waiting period in which you can cancel the contract. You should never waive any of your rights.
What Does A Credit Repair Specialist Do?
A credit repair specialist/company gets your credit report from the credit bureaus and reviews each copy. A credit repair specialist will use his knowledge of the Fair Credit Reporting Act to find information that can be removed. A knowledgeable specialist does not dispute every piece of information. The specialist always suggests you to dispute specific items only. It is required to prepare appropriate letters to debt collection agencies and credit bureaus. These letters are tailored according to your credit information. Credit bureaus may ignore blanket dispute letters.
Once these letters are prepared, the specialist may provide these letters to you or mail them on your behalf. Credit repair companies/specialists use different ways to handle negative information. They explain the benefits and downsides of each approach. This allows you to choose an approach that is beneficial for you in the current circumstances and long-term financial goals. Some of these options include:
Disputing
Negotiating removal
Settling
Paying off
Waiting out the time limit
Information Security and Privacy
You should take your information security and privacy very seriously as it can be misused. Don't work with the wrong professional as he can steal your identity. Make sure that the credit repair company/specialist has a system to protect your privacy. The companies/specialists must have written privacy policies explaining what kind of information they collect and how this information will be used. Make sure that they are taking necessary measures to prevent fraud and identity theft.
Similar Articles
It doesn't come as a surprise to anyone that missing a payment on your loan will affect your credit score, but did you know that many other seemingly innocent actions can also have an effect on your score? We strive to do everything right; never missing a payment, not maxing-out cards, but more and more of us are finding that we still have bad credit.
In today's life, handling finance is one of the most challenging tasks for anyone, whether it's an individual or a business. Often, we are indulged in our life so much that we barely give any attention to the way we use our money