Do Small Businesses Need Custom Mobile Apps?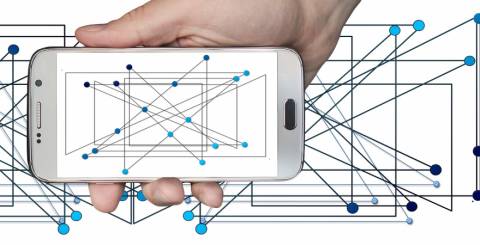 Not that long ago, a website was the best indicator of a company's online presence and activities. It still is one of the most important factors that can be directly related to overall business success—if a company doesn't have a website, it's like it doesn't even exist in today's market.
No matter how small your business is, if it can't be found online, chances are you are missing out on great opportunities and a significant number of potential customers. Ultimately, you are missing out on the possibility to make a higher profit just by not being where your customers are and, in the age we live in, it's the Internet you need to focus on.
People are more surprised when a business doesn't have a website today then when it does. That's how normal and usual a website for a small business has become. With the global shift to mobile devices, we had to adjust our websites by making them responsive and enabling our customers to access them from different devices. But even with this adjustment, people are still looking for easier ways to access information they need than by Googling it.
Nowadays, it's not enough to have only a website if you want your company to grow and be seen. People are finding new ways of reaching their target audience and getting attention online. Let's face it—everyone is online.
Be Where Your Customers Are
Your ultimate goal as a small business owner or a marketer is to be wherever your customers are, and to offer your products or services to them whenever they need them. At this point, there is no better way to make that possible than by putting an app on their mobile phones.
According to We Are Social, more than half of the world now uses a smartphone. It is clear that smartphones have become inseparable parts of our lives and daily routines — we wake up and the first thing we do is check our phones. We take the bus to work and look at our phones on the way there. We go to bed and try to catch up on events of the day.
We use our smartphones everywhere and for so much more than making phone calls and sending texts. We plan our lives, make online purchases, keep valuable memories on our phones now. This is exactly why businesses saw mobile as the new market to conquer in order to reach more people and reach their potentials.
A mobile app for your business is the perfect way to be one click away from each and every one of your loyal customers. In a manner of speaking, you are placing your business on your customers' phones—if you manage to do that, you will always be their first choice because you made it easy for them to reach you.
Mobile Apps Are Not Just for Large Corporations Anymore
Even though most of us still think mobile apps are only available for large companies, that is not the truth in this day and age. More and more small and mid-size businesses are beginning to follow the mobile trend because they understand that an effective mobile strategy requires more than just a mobile-friendly website.
This is exactly why you'll notice a lot of small businesses communicating with you as their customer through dedicated mobile apps developed specially for them. You might be wondering why a small business would want to invest in a mobile app that can be very expensive, so here are just some of the reasons:
1. A mobile app for your business will make you visible and available to your customers 24/7 with one tap on their smartphones.
Whether you have an app that provides your customers with information they need or one that enables online purchases, your app will work for you when you're not working. It makes your business open to your customers even after hours.
2. You can add a digital loyalty program for your customers and replace paper coupons with an amazing app.
If you want to reward your loyal customers and gain new ones with special offers, an app could be more useful than paper coupons, for example. You can use your mobile app for discounts, coupons and hidden benefits, and make your customers feel special. You can also add push notifications to you app and immediately inform your customers of any limited-time special offers.
3. An app will make your small business stand out from the competition in the best possible way.
The market is not yet overflowing with small business mobile apps, so if you choose to be the pioneer in this and invest in a custom mobile app, you will definitely stand out from your competition.
4. You will build your brand online in a way that will have your company be seen as an innovator on the market.
Again, if you get an app developed especially for your small business, you will be seen as an innovator and a modern-day company, no matter what your area of business is or how small your company is.
5. A mobile app will make it easier for your customers to engage with you and your products or services.
When something is one click or tap away, it is naturally more convenient for all of us to use that opportunity to easily purchase products or get the information we need.
Ultimately, a mobile app for your small business will help you grow your company by gaining and nurturing customer loyalty.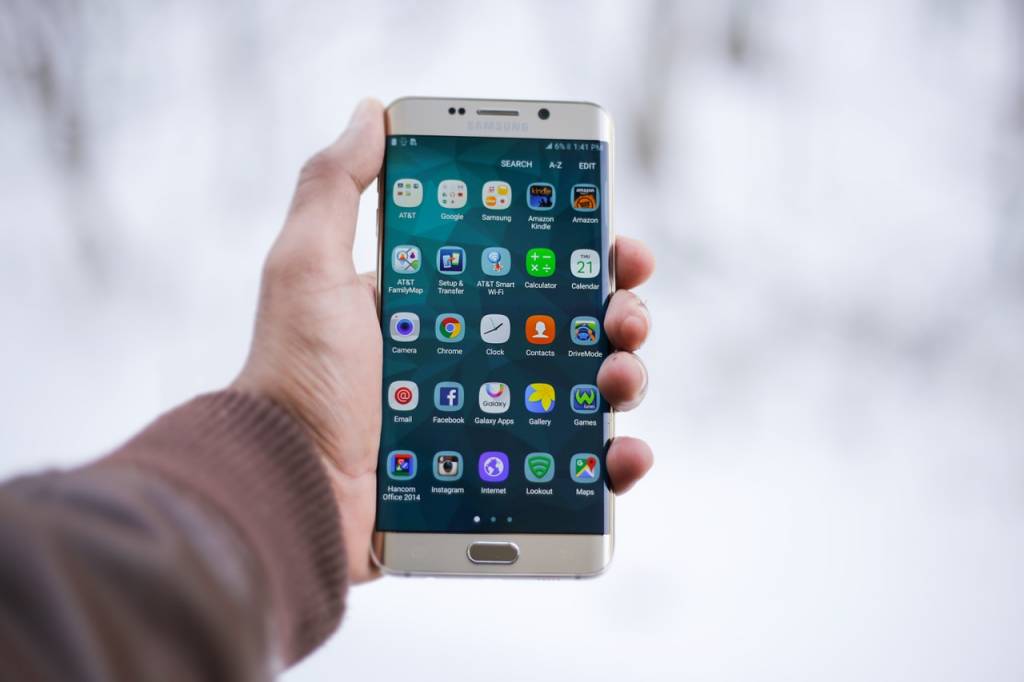 Transform Your Idea Into a Reality and Improve Your Business
Once you decide you want to improve your business and invest in having a custom app developed, all you'll need is an idea of what you would want your app to do. After that, you'll need to find an app development company that will turn your idea into a reality.
The app development company you choose needs to be a reliable partner that will understand your needs and provide you with high-quality mobile app development services.
Custom apps for small businesses are made according to client's requests and involve the complete design and development process needed in order to create an app that is functional and does exactly what you, as the client, wanted.
If you are thinking about hiring a company to develop an app for your business, here is how this process generally looks like:
You get an idea for an app that will help your business.
After you decide that the app will be a reasonable investment and work out a business model, you need to find a development company.
You make the initial contact with the company and arrange a meeting (in person or online) where you talk about your idea for a mobile application.
The company then sends you a detailed offer and after both sides agree, they start the development process.
These are some usual steps for most companies, but the app development services that follow are different in each company.
Summary:
If you're looking for ways to conquer new markets and grow your small business, mobile apps could be the way to go for you. Identify the functionalities you would like your custom app to have and find the company to develop it for you.
Since this is relatively new for small businesses, you and your company will be seen as innovators and the investment you make will pay off if you play your cards right. Know your audience, their habits, and behaviour, and start making your way into the world of smartphones.