The Do's And Don'ts of Regifting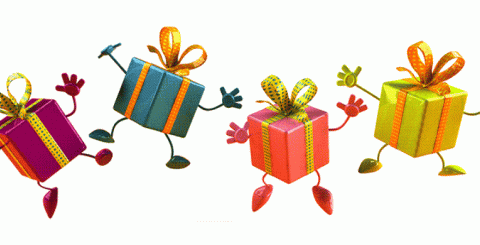 The concept of regifting something that has already been gifted to you in the disguise of a new packaging has been around for a long time. Earlier it was considered a bad thing to do as it shows disrespect towards the person that gave you the gift in the first place. Today it has become an acceptable option for many reasons, to among them being environmental waste and overspending.
There are many gifts that you receive but have no use for, they just gather up and clutter your home. Just because you have no use for them doesn't mean no one else will, regifting it can give a second life to a perfectly good gift and as an added bonus will declutter your home.
Now, you shouldn't be going through your closet just yet, just make sure you know the do's and don'ts of regifting. If you don't pay attention, you could end up hurting someone's feelings. But, if you are thoughtful, then you can end up making someone's day.
Do's of Regifting
Tailor the gift right
Gifting is an art and should be don't thoughtfully, and it is not a way for you to get rid of all your unwanted stuff. So, think carefully about what you are gifting and does the recipient have any use for the gift or not. And since you are not spending money on the gift, the thought behind it can make it even more valuable.
Gift only brand new items
Make absolutely sure that the gift is in original and unopened packaging. Don't use something that you have used and didn't like, if the gift is used and in good condition, a better option is to donate it to charity.
Disclose it to loved ones
Regifting to an acquaintance is more socially acceptable than a close friend or a loved one. Regifting someone close to you and not disclosing it can hurt their feeling if they find out later. So, when it comes to your family and close friends, it is best to be upfront and tell them the truth. simply admit that the gift made you think of them, and you are sure that they will love it.
The best part about regifting is that you don't have to wait till any occasions or birthdays, you can give them as 'just because' gifts. Regifting is best when you want to give corporate gifts.
Don'ts of regifting
Regifting meaningful gifts
If the person who gave you the gift took great care in selecting the item or if it is handmade, you definitely should hang onto it. Especially if it was from a family member or if it was a family heirloom. What if you change your mind down the line and regret the decision of giving the item away. So, don't regift meaningful items that cannot be replaced.
Regifting within the same social circle
Regifting to someone that knows the person who gave the original gift, then it's a big possibility that either of them can find out and will be offended. This can be easily avoided by simply making sure to regift in different social circles, or a much simpler way is to regift during a wedding, as during a wedding with so many gifts it's hard to make sense of anything.
As we have pointed earlier, any charity would be happy to relieve you of your regift, so it's not worth hurting your family and friends if you think that the regift will come back to haunt you.
These days flower delivery has also become a popular choice because it doesn't take much thought and who doesn't love flowers. But a thoughtful regift will definitely be appreciated. And you can avoid putting others in a position of regifting by putting some thought into your gifts.