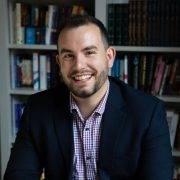 David Bennett is a healthcare professional with 10+ years of experience in medical practice management and revenue optimization. His expertise lies in OBGYN billing services, helping clinics streamline operations and drive practice growth. With a deep understanding of billing and coding challenges, David empowers practitioners to focus on patient care while achieving financial success.
Articles from this author
In the fast-paced world of healthcare, OBGYN practices face numerous challenges, from providing quality patient care to managing complex billing processes. As medical professionals strive to focus on patient well-being, the administrative burden of billing and coding can be overwhelming.