Cost Effective Home Renovation Tips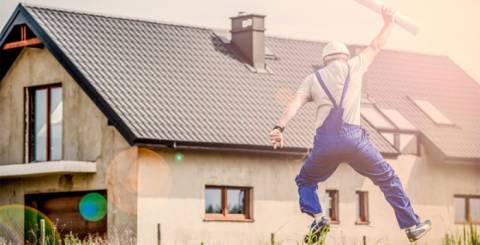 If you have a limited amount of budget and at the same time, you also want to renovate and remodel your home, then you can try out these cheap ideas of remodeling your home. It is natural to upgrade your house if you have been living in it for years and years. Though upgrading comes out to be quite expensive, you can go for the cheaper ideas. Avoid having new kitchen cabinets and countertops, new bath vanities, expensive hardwood floors, all of them will cost you thousands of dollars. Try out these cheap ways that can help you to remodel your home of your set budget line:
Make use of Peel-and-Stick Contact kind of Paper along with Stainless Steel Finishing on your Appliances
Application of peel and stick contact paper along with the finishing of stainless steel, no one will ever tell the real difference that whether you have got the new items or renovated the older one. This real deal will only and just cost you a fraction of a price.
Do Change your handles, doorknobs as well as hinges
These are one of the inexpensive and cheapest finishing touches. Give a finishing touch to your handles, doorknobs, hinges. This kind of upgrading will not put up a huge difference in your budget. Installation of these handles, doorknobs are also quick and easy to do.
Changing the theme of your lampshades
It is one of the small details that can bring a significant change in the look of your home. Changing the theme of your lampshades will make your home to look more cohesive one.
Installation of new curtains
Your home can be upgraded in a cheaper way with the installation of new curtains and new blinds on your windows. Avoid getting one-inch vinyl blinds; they are expensive. Instead, you can have Two-inch wood blinds. These blinds can give the more aesthetic touch to your home. These woods blinds are not easily to destroy as well.
Rearranging your furniture
Rearrangement of your furniture does not mean that you have to buy new pieces and items of furniture. You only have to reorganize your furniture pieces. Create new shapes of your living space and reorganize the flow of these items.
Changing your wallpaper/ repainting your walls
You should repaint your walls or you can change their wallpaper, both options are feasible. A surprising change in the look of your home the minute you will paint or change wallpaper of them. You can have a matte finish as well if you already had a glossy finishing before.
Hanging of more mirrors
By hanging more mirrors in your home, it is one of the frugal alternatives to renovating your home. These mirrors will let your home to shine and glow more. It is better to hang two mirrors and that too in the same room, place them on the opposite walls and you will see that your room will look bigger in size.
Buying a bed set for your room/ buying new set of pillows covers
What you can do, start sewing out old pieces of fabric to give them a pillow cover look, you can start knitting a blanket as well. If you cannot find some old pieces of fabric, then hunt into yard sales. There you will find cheaper fabric for your bed sets and pillow covers.
Placing plants in outdoor and indoor areas of your home
Pot your plants in some cheap plastic jars and containers and place them in outdoor and indoor areas of your home. If you have some extra budget then instead of buying plastic jars, you can even get ceramic pots for your plants.
So are you ready to renovate your home? More tips for Home renovations Queens are coming up!