Complete Guide To AWS Certification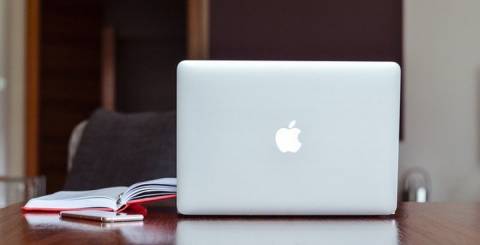 AWS or Amazon Web Services is the best cloud service provider in the world. It is the most comprehensive and broadly adopted cloud platform. It offers over 165 fully-featured services from data centers globally. These services are used by millions of customers all over the world. AWS services are popular because of their diversity, stability, and innovation. It provides stabilized services like EC2, S3, VPC, and EBS. It has a huge capacity compared to any other cloud provider. It offers database services such as RDS, Redshift, DynamoDB, which are easy to use. It has a Magic Quadrant comparison and can automatically match load demands on your critical, high volume applications. It is architected to be the most flexible and secure cloud computing platform.
AWS has the largest and most dynamic community, with millions of active customers and tens of thousands of partners globally. Several industries, start-ups, enterprises, public sector organizations, and many customers are running every imaginable use case on AWS. It is gaining popularity because of the fastest pace of innovation that can leverage the latest technologies to experiment and innovate more quickly. AWS has the most proven operational expertise that you can depend upon for your most important applications.
This article lets you understand what is AWS and provides a complete overview of AWS certifications.
What is AWS?
AWS is the world's leading cloud computing platform that offers reliable, scalable, and inexpensive services. It is free to join, easy to use and cost-effective cloud computing solution. AWS is developed with the combination IaaS (Infrastructure as a Service), PaaS (Platform as a Service), SaaS (packaged Software as a Service) offerings. It gives a wide range of global cloud-based products that contain databases, storage, networking, analytics, mobiles, development tools, enterprise applications, with a pay-as-you-go pricing model. Amazon cloud computing web services provide a set of primitive abstract technical infrastructure and distributed computing building blocks and tools.
Amazon Web Services started offering certifications in 2013. It turns out to be one of the finest possessions that you can have if you require to enhance your career. Here are some benefits of AWS certifications: 
AWS certifications are in the top five best-paying accreditation.
These certifications can open the door to many IT jobs, particularly in the field of cloud computing.
Amazon has also launched a knowledge hub for ambitious AWS designers.
According to research, Amazon is one of the most amazing places in the globe to work today.
Their services are trusted, flexible, scalable, vast, and cost-effective.
AWS provides a wide range of job opportunities such as Operational Support Engineer, Cloud Software Engineer, Cloud Developer, System Integrator, AWS Solutions Architect, DevOps Engineer, AWS SysOps Administrator, Senior AWS Cloud Architect, etc.
The field of AWS cloud computing is continuously growing and different types of AWS jobs would surface in the future. Go for the AWS certifications as it plays a major role in nurturing your career and achieving a more engaging position.
Top AWS Certifications
AWS currently offers 12 different kinds of certification courses that cover basic and advanced cloud computing topics. These are categorized in - a foundational certification, three associate-level certifications, two professional-level certifications, and six specialty certifications. 
Foundational Certification
AWS Certified Cloud Practitioner- It is AWS's newest certification and designed to validate a candidate's overall understanding of the AWS cloud. It covers topics like basic AWS architectural principles, AWS services, Basic security and compliance, Core deployment and operating principles, etc.
Associate-Level Certifications
AWS Certified Solutions Architect – Associate- It is designed for the candidates with some experience in designing distributed applications. It checks your knowledge in Network technologies, designing AWS-based applications, Deploying hybrid systems, etc.
AWS Certified Developer – Associate- It is specially designed for developing and maintaining AWS-based applications and covers the areas of basic AWS architecture and the core AWS services along with designing, developing, deploying, and maintaining applications.
AWS Certified SysOps Administrator – Associate- This certification is geared towards system administrators. It is all about deploying applications to the AWS platform, data management, and selecting the appropriate service for the organization.
Professional-level Certifications
AWS Certified Solutions Architect – Professional- This certification will help you to evaluate an organization's requirements and make architectural recommendations to implement and deploy applications on AWS. It covers topics like architecting and designing applications, cost optimization, and migration of complex applications.
AWS Certified DevOps Engineer – Professional- It is designed to provision, operate, and manage applications on the AWS platform. This course focuses on continuous delivery (CD) and the automation of processes, two fundamental concepts of the DevOps movement.
AWS Certified Data Analytics – Specialty (new name)- This certification is for those candidates who are having a background in data analytics and experience using AWS services for designing and architecting big data solutions. 
AWS Certified Advanced Networking – Specialty- This course helps to validate an individual's skills in connection with performing complex networking tasks on AWS and hybrid IT networking architecture at scale. Through this certification, one can gain expertise in designing, developing, and deploying cloud solutions with AWS.
AWS Certified Security – Specialty- It is specially designed to validate a candidate's  AWS knowledge across security topics such as data protection and encryption, identity and access management, infrastructure security, incident response, monitoring, and logging.
AWS Certified Alexa Skill Builder – Specialty- This certification validates the technical expertise in creating, testing, and deploying Amazon Alexa skills. It covers topics such as the value of voice, user experience design, and Alexa practice for security.
AWS Certified Machine Learning – Specialty- This certification will help individuals in creating, implementing, and maintaining machine learning solutions for different business problems with ML Approach and AWS Solutions.
AWS Certified Database – Specialty- This is a brand new certification that validates an overall comprehension of all the AWS database services offered, and how to bring value to the business through optimized database integration and architecting. It helps to learn Monitoring and Troubleshooting, Database Design, Deployment, and Migration, etc.
Prepare for AWS Certifications Today
If you are pursuing any AWS certification, you must book the exam first and enroll for the certification course. Start with a manageable routine to make more of your study time. Take a company of any study buddy who can motivate and lead you for the best. Enhance your preparation with video courses, hands-on labs, and quizzes. Take the online training provided by AWS and do the labs for better preparations. Get real-world experience in the AWS console with hands-on AWS experience. Have mock tests before real exams to check your preparations, to tackle the main exams.
Still, having second thoughts? Don't wait, time is ripe to earn an AWS certification and take your career towards success. 
Similar Articles
Since the last decade internet users have been growing day by day. As the number of users grows so do the websites providing services/solutions to human needs. From a simple "how-to" queries to buying product/service online users are flooded with a whole lot of different websites. 
Machine learning has reached today a next level from which it was started. From pattern recognition to prediction, it has proved itself a great field for researcher and scientists. It helps us to make precise results and outcomes of prediction. 
Internet of Things (IoT) is the advanced network of physical objects, vehicles, items, vehicles, buildings and many others that enables all objects to collect and exchange excellent data. IoT certifications and training are based on the programs are designed to meet the growing needs and specialized talent