Clogged Drains: Causes and Impact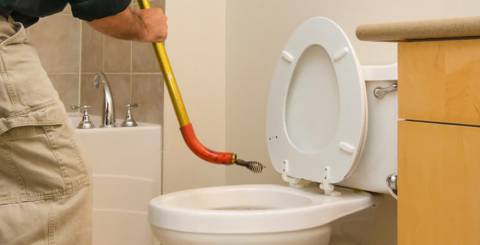 It is a common household practice to neglect the plumbing system. Generally, people do not consider it important to look after the cleanliness and maintenance of their plumbing pipes. This is common misconduct and should be rectified because much like an appliance, pipes must also be kept clean and maintained.
Maintenance directly impacts the functionality of a drainage system. In order for pipes to function at an optimal level, it is important to keep them clean and unclogged. Imagine all that goes down the drain pipes and into the sewer; chunks of food, tissue paper, and plastic. Hard objects can easily clog drains; thus, clearing clogged pipes might require the skill of a professional drain cleaning service.
What causes a drain to clog?
Toilet paper build up
An excessive amount of toilet paper can clog your drains and stop your toilets from flushing. However, if the water is still not running through your toilet after you flush, a plunger can be used to get rid of the obstruction like toilet paper. After implementing all solutions, you are not able to unclog blocked drain and the situation gets worse and your toilet just fills without draining, it is better to call a plumbing service to resolve the blockage. They usually have tools and advanced techniques to deal with any serious or worse drainage issue.
Food waste and small objects
Food waste thrown into the drain causes the drain to clog. Small objects can find their way into the plumbing system and create obstructions. You should know that nothing, but water, toilet paper, and human waste should go down the toilet or drainage system.
Hair or nails
Accumulation of hair also causes clogged drains. It can bind with grease and other sticky substances to form an obstruction
Greasy soap bars
You might be wondering how soap can cause drain pipes to clog. Soapy fats combine with minerals in water to form soap scum. It is a hard residue which stains bath fittings and clogs pipes.
A clogged drain can cause slow water drainage, corrosion, flooding, and, in extreme cases, sewage backups and costly repairs. Now that you know what causes a clogged drain, here are some unpleasant situations it can create in your house or office.
Foul Smell
You may hide away the dirty pipes in your house or workplace, but the foul smell will uncover the hidden problems. Sometimes, fumes erupt from unclean pipes which can leave your house smelling like a sewer. In case your house has an interconnecting piping system, it can get worse. The foul smell spreads from room to room, making your entire house stink. You can get rid of the smell by properly unclogging the drains. Only a professional drain cleaning service can help you get rid of all the problems associated with drainage blockage.
Germs and other Contaminants
The risk of harboring germs, molds and other bacteria is another concern when it comes to dirty pipes. The health of your family is put in grave danger by these microorganisms as they can cause a wide range of illnesses. You may have left dirty dishes in the sink for too long or thrown away leftover food into the drain. Bacteria are fast to attack such places, and this puts your health at risk; while preparing food, these germs can easily enter the contents, thus, contaminating it. Therefore, it is necessary to keep your pipes squeaky clean.
Call a reputable nearby plumber to clear your pipes from all kinds of blockage and other plumbing issues. Taking the help of experts and skilled plumbers will always provide a quick, durable and affordable solution related to any bigger or smaller plumbing problem.