Clean Your Home After The Influenza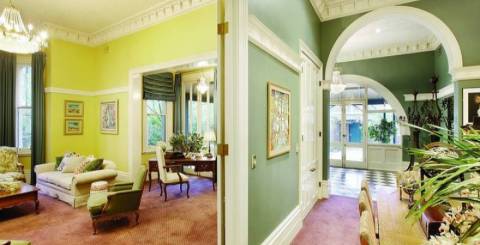 We have all been through this, whether it has been the normal strain of flu or something more stubborn that took us many days to recover from, being sick makes us in an artful way to spread around us not only the germs but also hankies, blankets and whatever makes us feel comfortable during this period. When taking care of someone who is ill it is essential to disinfect the places he or she has touched as the germs can survive anywhere from two to eight hours and sometimes even up to two days if the surface is hard and nonporous. To avoid the risk of catching the virus or any other member in your household it is very important to clean your home to minimise the risk of further sickness.
Bedclothes   
When being sick the only better thing we can do is to lie in our warm bed and taking care of us so that the illness passes sooner. In this line of thoughts, when we are sick, we tend to sweat a lot more. To preserve the freshness of your mattress you can place an extra sheet to absorb the excess sweat and consider placing a pillow protector with the same idea. However, if while being ill there is a moment when you feel a little better, you can wash the bedclothes, pyjamas and used towels in the washing machine, using your usual laundry detergent .
Loose Items
Cleaning after flu often in our thoughts is connected with only the clothes and surfaces, but it is also very important to clean the items that have been picked and used. Like the thermometer we use to check our temperature when ill, most of the time it is packed away after using it. The very least we can do is to wipe it with disinfected cloth. Similarly, any device that you have used should be cleaned after the flu. Like the telephone, remote control, the mouse on your computer can be cleaned with a disinfectant spray. This spray should be applied to the armchair and couch. In fact, the room that you have spent much time in, you must clean it thoroughly to prevent the spread of germs around your family.
Clean Surfaces
Disinfecting after flu means that you  have to retrace your steps and clean every surface with which you have come into contact. Use cleaning detergent over all areas, such as door knobs, fridge and cupboard doors, light switches, sinks, toilet and bath. An alternative to the cleaning product are the vinegar based detergents you can make at home. Although hydrogen peroxide is more effective at killing the bacteria. 
Additional Tips 
Opening the window to let fresh air in does wonders as it replaces the old stale air for fresh, which actually makes us feel more energised. Cleaning the sponges, items and cloth that we've used to clean the frequently touched surfaces is another measure to have in mind when trying to control the flu. You can throw them away or use disposable ones, like paper towels, or put them in the washing machine and wash at high temperature. 
Having a Helping Hand 
To put the germs in their place you can also choose the help of a cleaning company. Be it an ​effective one time cleaning, or asking someone else to help you, it is up to you. That cleaning company must use efficient cleaning detergents and techniques to fight the germs in your home. Ideally, they should be equipped with environment friendly solutions and be very thorough when removing the dirt. Maintaining cleanliness in your home is a way to prevent yourself from catching the flu again.