Check Out These Points Before Installing a Ducted Heating System in Your House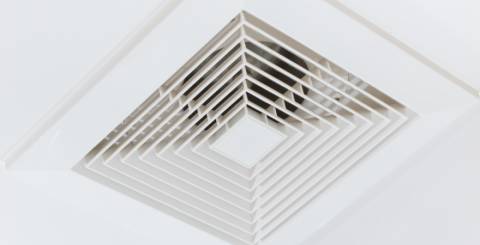 https://www.shutterstock.com/image-photo/clean-air-duct-danger-cause-pneumonia-380779783
Winters can be harsh and a regular heater will not be enough to warm up the entire house. The continuous running of the heater will also raise your energy bills and become harsh for your pockets. So what do you do in this case? The answer is very simple, get yourself a ducted heating system this winter. Ducted heating can help you save so much money in terms of the energy bills, installing separate heaters for every room and area in the house and also heat all the areas of your house. 
Things to Consider Before You Opt for Ducted Heating System for Your House:
1. The Structure of Your House
it's easier to install a ducted heating system if you are already in the middle of the renovation or remodeling of your home but in case you are planning to install a ducted heating system in your already built house, you will require to call for an electrician or a home designer to inspect your house, check if it is possible to I stall ducted heating system and if yes, come up with a plan of where to place the ducts and how to make the channels and network of ducts and conceal them in rooms. 
2. The Energy Savings
The biggest advantage of a ducted heating system is its energy-saving feature. A ducted heating system is a centralized system, which provides uniform heating in the house and maintains the right temperature for longer periods of time. This way your house will remain warm and you do not have to keep fidgeting with the heater. These heating systems also have the option to control the heating of any area. For e.g. if a particular room is warm enough you can switch the ducted of that room and keep the heating system running for the rest of the house. This will again save on energy bills. 
3. Heating and Cooling Option
Many manufacturers have ducted heating systems that are made for cooling too. There is a thermostat provided with a ducted heating system, which can be used to cool the house in warmer seasons. This will may cost you a lot initially but the money that you will save after it's installed will be worth the money spent because you will not have to go looking for a cooler in the summer season. 
4. Small Details
With so many manufacturers of ducted heating systems in the market claiming to the best over others, it makes it a little difficult to pinpoint and choose the right company. Paying attention to smaller details will help you find the best ducted heating system. First of all, do not get stuck to brands only keep your options open you may find something in not-so-popular brands. Look for details like is the ducted heating system works quietly, how it is to clean the vents, does it come with a lid to cover the ducts when not in use like when you going for a vacation, do the vents have mesh wires that are detachable so that they can be cleaned time to time. The mesh will not allow any bugs or insects to enter the house. These details will help you determine your choices in a much better way. 
Conclusion
Other than these factors mentioned above, you also need to make sure, what is your budget, where do you want the ducts because once the ducts are made they cannot be changed until you plan to remodel your house completely. Always leave it on the professionals to get the job done correctly do not go for DIY work.