Buying Maternity Clothes on a Budget – 8 Practical Ways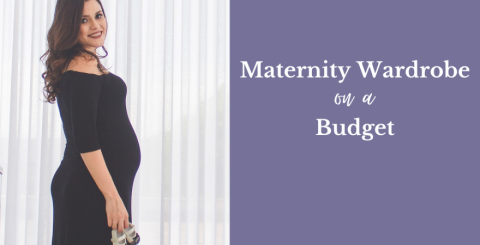 When you're pregnant, your regular clothes start feeling tight and uncomfortable. However, you deserve to look and feel good during pregnancy too. As your body changes, so do your closet needs. It means you need to buy maternity clothes to give your growing bump a little breathing room.
Building a maternity wardrobe can be a challenge, especially when you're on a tight budget. Shop smart using these helpful, budget-conscious tips and look your best throughout your pregnancy without breaking the bank.
#Stick to a Budget
It's not a great idea to splurge piles of money on clothes that you're going to wear for a limited time. You have to plan on the amount of money you're willing to spend, and this is where a budget comes in handy.
Plan and write down your maternity clothing budget so that you can spend accordingly. A well-planned budget will help you save more money, making you financially stable for the upcoming baby.
#Choose Maternity Stores Wisely
When you're going to buy maternity clothes, stay calm, and do not make hasty decisions. Ensure you have done your research well and asked around which is the cheapest online store to buy maternity wear.
Most online stores sell clothes at a high price, so before you run into one, try other places. Regular stores offer reasonable prices. Check out stores like Wobbly Walk, Amazon, FirstCry to get better deals. Also, look for new sales and discounts when shopping.
#Stock up on Basics
The key to saving money is by investing in some essential maternity wear you'll wear a lot during pregnancy, such as a couple of stretchy maternity leggings or several comfy maternity nightwear. Ensure they are loose and flexible enough; otherwise, you'll have to replace them before your pregnancy is over.
To save money, decide on two or three multi-purpose items you think can be worn over and over again, and you'll stay comfy and stylish throughout your pregnancy. For example, a comfortable pair of maternity jeans will keep you relaxed and stylish both at the office and home.
#Shop Off-Season
This might take some planning, but you can save a lot of money by shopping end-of-season sales. Buy closeout or clearance maternity clothes from the current season-ending to prepare beforehand for the upcoming season. For example, while everyone else is running to grab the trendy winter clothes, you can consider shopping for those majorly discounted summer clothes to save for the warmer weather.
#Look for Nursing-friendly Styles
As you begin to shop for maternity clothes, think long term! Instead of buying single-purpose pregnancy wear, focusing on all-purpose, nursing-friendly garments that you can wear during pregnancy, post-pregnancy for breastfeeding, and even when your body snaps back to its original shape.
If you shop for maternity clothes that can also be doubled as convenient nursing wear, you can save a lot of money in the long run. For example, you can buy maternity tops with easy nursing access that will turn into breastfeeding tops once the baby is born.
#Avail Coupons and Cashbacks
Many online maternity stores offer you a welcome discount code just for signing up. Leverage it to save on your maternity clothing shopping. You can also sign up for the store's mailing list for money-saving coupons to get future sales notifications. Search for coupons on coupon-specific sites and make sure to apply them to your cart during shopping. Moreover, you can use a cashback program to get a percentage of your purchase back!
#Pick a Palette
Many pregnancy bloggers may suggest you going neutral when it comes to choosing colors. However, the key is to stay within a palette. When you're trying to buy maternity clothes on a budget, it will be easier to mix and match if you pick a palette and stay in it.
#Use Gift Cards
Some online stores offer gift cards to make your maternity clothing shopping even more affordable. You can use them to save money on your maternity wardrobe. If any part of your pregnancy falls during the festive or holiday season, you can ask for gift cards so that you can purchase what you need.