Beyond Rattan Garden Furniture - Three Accessories To Spruce Up An Outdoor Space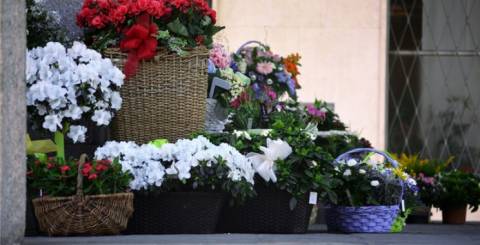 Rattan garden furniture is so synonymous with outdoor decorating and landscaping that many home-owners equate the very notion of accessorising a garden with items in this material. In many a garden-owner's mind, rattan furniture is the be-all, end-all of garden landscaping, and will magically transform any outdoor area into a comfortable, inviting haven for socialisation.
While there is a portion of truth to this assumption, however, it is equally as true that there are a number of options for decorating a garden which go well beyond rattan garden furniture. While rattan items can and should be an integral part of any garden or patio landscaping effort, they similarly can and should be combined with a number of other accessories for maximum effect, and to give the garden a more complete look. The lines below offer a few suggestions of accessories which can be used in conjunction with a rattan garden furniture set, to give the garden an attractive, full-fledged feel.
Hammocks
Hammocks are a great accessory with which to furnish the patio or front porch of a beachfront house, or one in a wooded area. This type of piece can really set the mood for an entire outdoor area, contributing to heighten the 'beachy' or 'forest-like' feel the home-owners were more than likely going for.
Hammocks are also perfect for combining with smaller rattan garden furniture items, or those simpler in design. Placing a hammock in the same space as a full-fledged rattan set, or even a sophisticated-looking piece like a rattan garden sofa, can be counter-productive, as each of the two pieces conveys an entirely different feel and style to the garden. However, if the hammock is placed by some simple, sleek rattan or wicker chairs, or even a couple of sunbeds, the effect will be heightened, rather than detracted from. If properly combined, a hammock and a few rattan pieces can make a garden look simple and unassuming, yet at the same time inviting and visually appealing.
Wicker Baskets and Trunks
With rattan garden furniture being made from a wicker-like material and using a traditional weave, it stands to reason that other wickerwork items should go well with a sofa, a few chairs or even a full rattan garden furniture set.
Wicker baskets and trunks, in particular, can work well with a rattan set, for different reasons. Baskets, whether small and discreet or slightly larger and more eye-catching, can perfectly complement simpler rattan pieces should the home-owner be striving for a 'rustic' feel for his or her garden. Wicker trunks help add an element of sturdiness to a garden, which perfectly complements the effect of a rattan sofa or another large piece. Both items also boast the advantage of doubling as storage units, allowing home-owners to keep certain items of their choosing outside at all times.
Flower Pots
Flower or plant pots are another item which can give a garden that extra touch it needs to look more cohesive and complete. Flowers or small trees, such as cane or smaller palms, can immensely help the look and feel of a garden, making it look even cosier and more inviting than it would have otherwise.
Tall flower pots, in particular, tend to be available in wickerwork or rattan, which will help them blend in perfectly with the prevailing aesthetic across the remainder of the garden. Alternatively, stone – either rough and untreated or polished – may also be a good material to combine with rattan garden furniture.
Whichever aesthetic a home or garden owner may be going for when decorating their outdoor space, however, one thing is clear: there are plenty of ways to accessorise the area so that its visual appeal does not hinge solely on the rattan garden furniture!