Best Tips On Finding A Cheap And Beautiful Prom Dress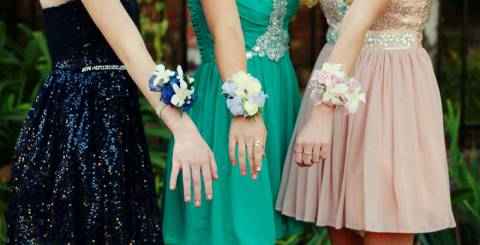 https://pixabay.com/en/dance-prom-girl-dress-school-teen-2282561/
Prom season is right around the corner and you still haven't found the dress you will be wearing! Granted, prom dress shopping is definitely not the easiest. It probably ranks second to wedding dress shopping if anything. It is a nerve-wracking thing, because you want to look your best in front of everyone. Also, it is no big secret that prom dresses are not the cheapest items to buy. Knowing this fact can also be pressurizing because you might feel like you won't be able to buy a dress that you are fully satisfied with on a budget. But do not fret, we are here to help!
Get a one-on-one appointment
You might be wondering how this is going to help your budget in any way because these stores tend to be really high end. But remember getting an appointment won't cost you anything, and you can try on different dresses till you find the perfect style and colour that suits you. This will give you great insight and make your job 10 times easier because you will have narrowed down a lot of dresses this way. Make sure to try on different things and step out of your comfort zone because sometimes prom dress that does not look as nice on the racks will end up looking exquisite on you.
Bringing people
When going dress shopping you shouldn't have a huge group with you. Just bring a friend or two whose judgments you value deeply. A lot of people and their opinions can just end up confusing you because no one will agree on one thing, and this will end up in a lot of frustration and confusion. We advise to just take your mom because she will be the most honest and straight up when it comes to these things.
Sales and discounts
When you are dress shopping make sure to check out all the deals online because you might end up finding a proper bargain. But also be careful because the internet is full of cheap knock-off things that will end up misleading you, and you definitely do not want any accidents happening with your dress. Big stores tend to have seasonal sales, so you can check those out frequently and buy a dress way before that actual prom day. Keep your eyes peeled for seasonal sales because you probably will be able to afford an expensive dress this way.
Designing on your own
This is a very unconventional method but you will end up with great results. With this method, you can exactly get what you want because you will have full control. Choosing the colour, fabric, and style will all be in your hands. It will also be a great experience designing your own dress because it will be one of a kind. But make sure you find a great tailor before you consider this, otherwise, it can go terribly wrong. This can also be your chance to win a prom scholarship. Yes, those things exist! You just have to enter by showing the dress you made, and you might end up winning a scholarship for college. If you are good with the sewing machine, you should definitely consider designing your own dress. Getting your hands on the fabric will not be difficult at all. You can let your creative juices flow, and sew away.
While you are on your journey to find a beautiful prom dress, make sure to have a lot of fun. High school proms are a one-time thing, so make sure you make a lot of memories whilst looking for the perfect dress.