Best Furniture Transport Company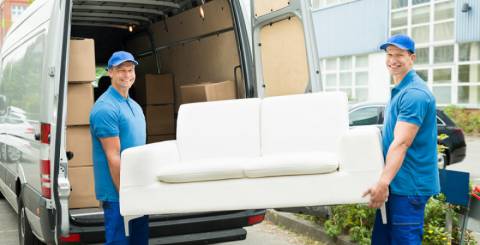 https://www.shutterstock.com/image-photo/two-happy-male-workers-putting-furniture-295477172
Movers and packers industry is growing at a fast pace. The furniture transport company is an integral part of movers and packers, but it solely focuses on transporting or removal of furniture. People have now started to avail of these services and you can easily connect with companies rendering their services in this zone. However, choosing one of them could be a daunting task, especially when it comes to breakable products like furniture. Hence, it becomes important that you need to choose the right company. In this blog, we unfold the pointers that you need to take into account before hiring the services of a furniture transport company. 
Tips to Follow:
1. Experience of the company – Since the demand for these services is growing, you can find several players in the market. But not everyone is trustworthy, especially when it comes to furniture. Choosing the right company that has experience in handling both large scale and small scale furniture transport is imperative. Their experience is a mark of their credibility and showcases how well the company has been performing. So, while you are out there in the market searching for the best company to transport your furniture, make sure you choose an experienced company.
2. Guarantee – Preferring experience doesn't mean you cannot choose the one who is new in the market. Even a new company can offer superior customer service but they should be able to provide you with the guarantee of safe transport. Many times, it has been seen that during furniture transport, the client experience missing furniture, broken parts, etc. Having a guarantee of safe and break-free transport keeps you worry-free and is also a mark of the company's credibility.
3. Timely pick-up and delivery - When it comes to choosing the right furniture transport company, whether for personal use or official furniture transport and relocation, you must ask them if they will be picking up the furniture on time and at what time they will deliver the products. This becomes important when you are moving out of a state or town. Timely delivery ensures that you can settle down everything in time and are able to resume your normal pace of work.
4. Check their online reviews and ratings – Today, the internet has become the biggest boon. It is a great way to get to know whether or not the company you are choosing is reliable. If you have a name in mind, you can cross-check their credentials and if not, then you must use these portals to shortlist the name of some of the best furniture transport companies that have good customer ratings and reviews.
5. Costing of transport - One of the key factors that you need to take into account is the cost of transportation. The furniture transport company decides its own parameters: 
Size
Height
Weight
Value
Distance of transportation
Type of courier 
Your shortlisted company should be able to provide you with all the details beforehand, after thoroughly inspecting the furniture you need to shift. Make sure that they have a proper mandate, listing all the products they are transferring and also the pricing of the same. This will save you from last-minute surprises.
6. Do they offer insurance for furniture - Yes, this is also an important factor that you need to take into account. Ask the furniture transport company if they have an insurance policy. Most of the companies now offer furniture insurance while they are transporting it, so that in case there is an accident or loss of furniture, it gets covered and the customer is worry-free. 
Conclusion
With all the above-mentioned parameters, you would be able to find the best furniture transport company in town.