Bail Bonds and How They Help You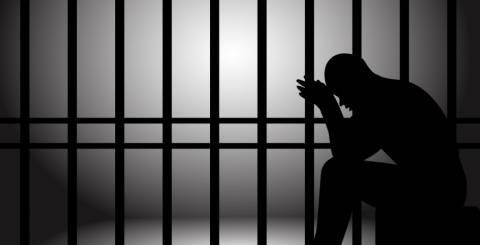 http://laschoolreport.com/wp-content/uploads/2014/08/Teacher-Jail-LAUSD.jpg
If you have ever been the subject of an arrest and found yourself behind bars, then you likely know that serving time in a jail is anything but fun. Jails are reserved for criminals who violate a wide variety of laws, and not just for violent offences. When the court takes away your freedom, you find yourself feeling trapped, and suffering the stress of such a punishment. Judges will set a bail amount at the majority of initial court hearings following arrests. If you or a loved one can pay this surety bond, then you are saved from the pressure of being locked up. In the following text, we will go over why posting bail matters.
Each year, police arrest tens of thousands of people. The charges behind the arrests vary greatly, from drug charges to theft charges and so on. There's a lot of reasons a person may find themselves in handcuffs, and it does not always mean that they are a bad person, or that they are any threat to society. Most people the police book into jail are first time offenders. This means that at the end of their trial, a judge will likely allow them to walk free, assuming it is a simple charge. Meanwhile, they might find themselves waiting in jail as their case moves forward. For anyone who has experienced this, it is not fun. The majority of the time, the alleged criminal will be let out on bond, especially if the charges are relatively minor.
During a defendant's arraignment, a judge will decide whether he or she should be eligible to have the option to get out of jail. If the judge deems it safe, they will grant the defendant a set bail amount. The amount varies on the crime, and may be a few hundred or a few thousand dollars. It is within the defendant's best interest to pay this bond if he or she does not want to sit in jail for the remainder of the trial. Most of the time, bail will be granted. However, for some serious crimes like murder, the judge may decide to hold the defendant in jail if he or she feels that the defendant is a flight risk or a threat to society.
Posting bail caries several benefits. It not only allows the defendant to walk free, it also saves them the pressure of losing their freedom. Few people enjoy being locked up, and most undergo a negative conditioning during jail. This includes feeling stressed, humiliated, lonely, and restless, all of which can lead to depression and a poorer performance during trail. There are very few people in history who have come out of a long jail stint "recuperated" and ready to reintegrate with society.
Many defendants, or their families and friends, are not able to pay high amounts to get out of jail. That is where bail bonding agencies come in. These businesses exist solely to help a person pay the amount of money set by a judge. They can cover mostly everyone's bail in return for a smaller fee from the defendant, usually around 10-15%. Getting out of jail saves your mental state, and with the assistant of a bondsman, it's affordable as well. These types of companies have been around for years and contrary to popular belief, they do aim to serve the well-being of the public.
It is important to note a few things if a bail bonds company is used to help you or someone else get out of jail. First, you will have to pay them around 10% of the bond. This is their fee and is non refundable. Second, you may have to cosign the bond. This means you may have to put up your house, car or other possession as collateral. This is to ensure that whoever you are signing for will show up at all court dates. If they decide to skip bail and you cosign for them, you will lose most or all of your collateral. Using one of these companies is great, you just need to make sure you do it the right way so everything goes as smoothly as it is supposed to.