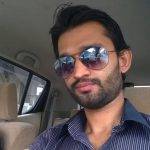 Hi. My name is Muhammad Asif. I love to share knowledge with others. My hobbies are playing games, traveling, reading books, and go to the gym. I am health conscious person. So that I run a blog MUSCLESHINE which is health related.
Articles from this author
Are you facing constipation? Don't worry you are at right place. In this article, we will help you out how to deal with it. Constipation is one of the most common problems, not only men but women also suffer.