Are You Tired of Your Dropshipping Store?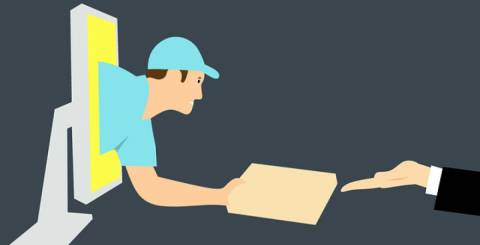 Success in dropshipping is almost entirely dependent on branding and marketing. People do not exactly window shop online the way they do on Main Street, so if you want customers to come to you, you need to let them know that you exist and are worth buying from. This process entails proactive social media campaigns (which are time-consuming in themselves), search engine optimization, blogging, crafting brand visuals and tone, and more.
After all of this work to establish your brand and expand its reach, it's understandable if you grow tired of it after a while. Perhaps you never put much thought into it in the first place, or maybe you are tired of the same visuals, voice, and products. If you feel this way, it's time to revitalize your brand—or rebrand altogether. Here are a few things you can do to get excited about your business again:
Add new products
Are you selling products you are actually interested in or did you merely research the most lucrative products when you were first getting started? Your attitude toward your products reflects in your branding techniques. How motivated are you to post on Instagram about accessories when your real passion lies in the sports and entertainment industry? Money is an excellent motivator, but your excitement should be evident in your diction, syntax, and images, which customers all pick up on. Your enthusiasm should be infectious, so consider adding some new products to your store that you would love to talk about.
Focus your niche
Of course, adding new products to an already-established brand means that they should be related. If expanding your online inventory will not be enough to restore your passion, it might be time to shift to a new niche market outright. Is there an audience that shares your excitement about a specific industry?
You should love the products you sell, but it also pays to sell items that other people are excited about, too. This way, you can engage in a dialogue with them, and you are less likely to think of marketing as a chore.
Change up your platform
Your website is the digital equivalent of a brick-and-mortar storefront, so perhaps it's time for a change of location. Is your current platform not satisfying your needs? You might want to switch between Shopify, Woocommerce, AliExpress, or someplace else to take advantage of specific tools you are looking for or to feel a sense of newness. If you have the skills or funds to hire a developer, you can also build a unique website from scratch.
Shake up your look
Revamping your online storefront is a great way to feel like you are revitalizing your brand. You can try a new layout, new iconography, new fonts, and more. It never hurts to accept multiple payment methods as well; you open your doors to other kinds of customers who prefer making purchases without credit cards.
Feel free to shake up your brand's overall look. Maybe you need a new logo, tone of voice, or slogan. These elements appear on your social media profiles and steer your marketing efforts, so shifting your brand's persona to something that you identify with on a closer level can help you stay consistent while not feeling as if you are forcing something.
Think of the customer more
You will feel better about your brand if you care about your customers' experiences, not just hoping they'll fork over as much cash as you ask them for. Eric Heinemann from BizJournals notes:
"Brands need to look beyond purchase behaviors and appreciate that only a small fraction of their customers' lives are spent shopping for, buying, and even thinking about products and services. Consumers are people first, with goals and dreams, beliefs and attitudes, and successes and struggles. To revitalize your brand, you must determine how it can help people (even to the smallest degree) to pursue their goals, achieve their dreams, and alleviate their struggles."
You are more likely to feel confident and content with your brand if you are not trying to force people to buy something they don't even have the time or energy to contemplate. When you sell things both you and consumers are passionate about, you can build a more trustworthy connection with them.
Dropshipping is a convenient business model. It's one of the simplest home-based business ideas for moms, dads, digital nomads, and other entrepreneurs who seek flexibility. Like with all businesses, though, dropshipping necessitates branding, and owners need to renew their passion for their brands now and again. If you are tired of your dropshipping store, how will you restore your enthusiasm for it?
Similar Articles
Are you thinking of using article marketing as a marketing strategy? Do you want a better understanding? Click here to find out all that you need to know.
Hey, nice to see you. If you are here in this article, it's either because you're someone looking for real estate opportunities to advance your real estate agent career or you're someone who's looking for a real estate agent specialized in one specific real estate niche, and the good news is that you came to the right place.