Are Coaching Institutes Good or Bad For the Students?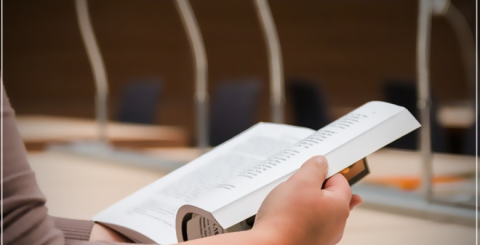 In this era, it has become a trend for students to score high in schools exams, boards or competitive exams and take admission in reputed coaching institutes. En-cashing the opportunity of competition, many IIT JEE coaching classes offer huge scholarships to the bright students. Though coaching institutes committing to provide a competitive edge over other students is ambiguous but obviously, we have to come to a conclusion if coaching institutes are mandatory for students to score well or students can do it at their own with the help of self-studies. Here, we are discussing the advantages and disadvantages of coaching institutes for the students of class 9th to 12th.
Advantages of coaching institutes
Right direction: Coaching institutes guide the students in the right direction as students have to take school exams, board exams, and competitive exams. Coaching institutes not only provide academic guidance but also aware the students about career options as per their interests and academic graph. Coaching institutes provide the right guidance for admissions and choosing a career path.
Personalization: Coaching institutes provide personal attention. At schools, the strength in a class is around 40-60 and hence, it becomes difficult for the teacher to be personally attentive about each student. The teachers at school focus on covering the school curriculum in allotted period. Thus, it becomes difficult for the teachers to pay attention to the students individually and unable to provide proper career guidance. On contrary, at coaching institutes, the primary focus is on learning and students' development as per their performance.  
Competitive learning methodology: Coaching institutes focus on improvising their teaching methodologies as per the students' requirements. They adapt new teaching techniques so that students can understand the concepts clearly and improve their performance. On the other hand, schools follow the same pattern for an entire class and do not change their teaching technique for a few students. It is a proven fact that if students learn the concepts in their own way, they tend to have grip on it quickly and improvement can be seen in the results.
Utilization of time: Students of class 9th to 12th are in their crucial phase as the main focus during these years is academics only. Coaching classes help the students to set up a disciplined routine and study accordingly. After school, students generally spend their time in watching movies or using social media. However, this time can be used for some recreational activities to refresh the mind and get back to studies. It's important for the students to get indulged in non-academic activities but if students are indulged in non-academic activities for more than necessary time, it is considered as wasted time. With coaching classes, students get plenty of time to refresh and focus on studies.
Flexibility: When a student misses a class at school, they lose the track of curriculum. Over the top of it, they do not get the chance to cover that topic or concept as they have to be in sync with the class curriculum. However, that's not the case with coaching institutes. If a student misses a topic at school, they can cover up at coaching classes. Not only students can study the missed topic or concept but also they can ask about any topic that they haven't understood at the school.
Disadvantages of coaching institutes
Additional expenditure: With every new academic session, the cost of education is increasing. Students, who are weak in any subject and want to improve their score, join coaching institutes adding to the cost of education. Not every family can afford high fees of coaching institutes along with the high school fees. But just for the sake of their child's future, most parents are ready to take the pain of bearing high fees of coaching institutes.
Extra homework burden: In addition to school homework, students get the homework from coaching institutes. Since the students need to practice to prepare well and crack exams so, coaching institutes give lot of homework to the students. But after coaching classes, students do not get enough time to do homework and feel burdened.
Different curriculum and teaching pattern: Coaching institutes adapt a personalized teaching pattern for each batch and students. However, the students have to be in sync with both school and coaching class curriculum.
Stressful competition: Students at coaching institutes are trained to gain a competitive edge. For mock tests, board exams or competitive exams, they compete among thousands of students and feel stressed about the competition. 
One for all: Students of different schools and different boards join the same coaching institute. Each school follows a different curriculum and pace and thus, keeping in sync with each one is quite an obnoxious task. Each student faces different kind of problem in understanding the concept.
The Upshot
Coaching institutes are the set trend for the students of class 9th to 12th. It's a proven fact that nothing can beat self-studies but those who wish to join coaching institute should check the track record, quality of faculty and facilities provided at coaching institute. If you're looking for IIT coaching or any other city, look for options first and then join.