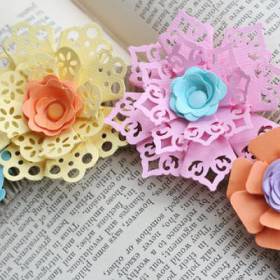 I am a professional artist and designer in the crafting industry with a passion for scrapbooking. I have been crafting, scrapbooking and generating creative content for newbies for a long time. With the knowledge of all the paper crafting products, I am able to generate beautiful and artistic pieces quickly for any given theme. Apart from this, I love cooking, baking and publishing scrapbooking and crafting guides for the art lovers.
Articles from this author
Have you ever seen someone sitting in a cafe with some alcohol markers or colored pencils in hand, concentrating hard on coloring images in what seemed like an adult coloring book? It might have been a strange scene before but ever since adult coloring books became all the rage, this has been the norm.
Everyone who creates a scrapbook has a knack for creativity and their own style. There is nothing right or wrong in the process, but yes, there are certain ways that can make scrapbook making easy and fun for you