8 Ways Reduce Your Health Budget Without Giving Up Your Care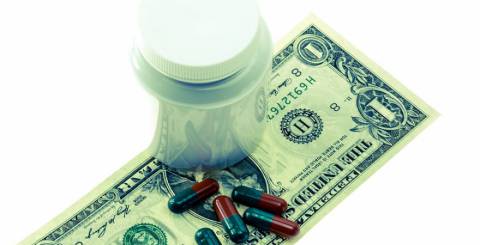 1. ESTIMATE YOUR HEALTH COSTS
The best way to reduce your health costs is to know the number of your annual expenses. Prescriptions, health statements, medical bills. Gather all your medical documents for the last two or three years in order to make an accurate estimate of your annual health expenses. In this way, you can adjust your complementary health according to its cost or choose one that better matches your real needs.
2. LEARN ABOUT APPLIED MEDICAL RATES
In order to reduce your health costs, turn to sector 1 professionals if possible. They base their fees on social security reimbursement rates, unlike sector 2 professionals, who freely set their fees. To help you choose a doctor or specialist based on your sector, consult the Health Insurance Directory online.
For larger expenses such as an operation or a pair of glasses, do not hesitate to ask for several quotes.
3. BENEFIT FROM FREE HEALTH SERVICES
To reduce your health costs, take advantage of free comprehensive check-ups. How? If you come under the general health insurance plan (CPAM) you can benefit from a free health prevention exam. Medical and biological exams, eye tests, hearing tests, teeth check, blood tests, blood pressure: carry out a complete check-up whose results are sent to you and your doctor.
Also, check with the primary health insurance fund (CPAM) on national screening days that offer free checks.
4. REDUCE YOUR DRUG COSTS
When you buy medications prescribed by your doctor, it is not uncommon for your pharmacist to offer you the generic version. If you accept it, it allows you not to advance these health expenses that are covered totally or partially by the Health Insurance and your mutual. If you refuse the generic drug, then you will have to pay.
In case of self-medication, take the time to analyze and compare prices offered in pharmacies. They sometimes vary from simple to triple.
5. TURN TO OTHER HEALTH SERVICES
For your dental and optical issues, consider turning to universities and their students in 4th or 5th grade. They practice on real patients under the supervision of a confirmed specialist. A good opportunity to reduce your health costs since care and some procedures can be charged up to 50% less than normal. However, you will have to make an appointment during the week, during the course hours, and the time to get a date is often long.
6. CHOSE THE RIGHT HEALTH PLAN
When choosing a plan, think about the medical needs that you and your family will have. If you choose a plan with higher premiums, more of your medical costs will be covered. This may be a good idea if you have a health problem, such as diabetes, and you need to receive care regularly. If you rarely need medical care, then it may be advisable to choose a plan with a higher deductible. You will pay lower monthly premiums and probably save money in the balance sheet. Also, compare prescription drug coverage. Moreover, you can take advantage of the online discount codes offered by various Health Centers. It will reduce your health care cost as well.
7. CONSULT HEALTH INSURANCE DIRECTORY
The health insurance has put online a health directory which allows finding a health professional near a given geographical area. It also indicates whether it is a physician or a specialist in sector 1 or sector 2. As a reminder, a sector 1 doctor practices the convention rates set by social security. There are no or few fee overruns. An Area 2 Physician is free to set his fees. He can thus practice overtaking of fees.
8. TAKE CARE OF YOUR HEALTH
A simple way to save money on health care expenses is to stay healthy. Of course, sometimes it is easier said than done. But maintaining a healthy weight, exercising regularly and not smoking reduce your risk of health conditions. Staying healthy helps you avoid expensive tests and treatments for long-term conditions such as diabetes and heart disease.