7 Tips to Slash Holiday Accommodation Costs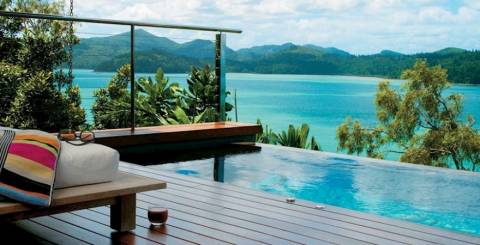 http://www.hamiltonisland.com.au
Swaying palm trees and white sandy beaches to ancient monoliths and quaint cobblestone streets-whatever your desired holiday destination is, we're about to give you some neat hacks on how you can slash holiday costs and get more bang for your buck. As you'll see, the key to reducing holiday costs is to plan ahead, with the most practical and important rule to remember is, 'the earlier the better'. Read on for more awesome holiday cost-saving tips!
1.            Book Early
As any tourism expert will tell you, early bird bookings are always a winner. For example, summer accommodation rates are much cheaper during the winter off-season because there aren't a lot of holidaymakers during that time, hence hotel owners will advertise cheaper prices in order to attract visitors. Car hire can be much cheaper as well, to the point where you can get a $24 a day car for just $5 due to booking early. So plan and book your summer holiday in the winter (and vice versa) and you'll be guaranteed to get some incredible savings.
2.            Compare Flight Prices
If you want to save on flights, don't just book the first flight that pops up after your online search. Shop around and visit various travel agency and airline websites as well as awesome comparison sites like Expedia and TravelSupermarket where you could get access to exclusive flight deals. Some of these are time-sensitive and others come as one-time offers, so making comparisons can really save you a ton of money. 
3.            Get Travel Insurance
Having travel insurance gives you peace of mind knowing that if you happen to cancel your trip due to whatever reason, you'll get a full refund, no questions asked. Explore different deals and insurance options via comparison websites to find one that works for you and your situation. And be sure to customise it so that it caters to your specific needs.
4.            Holiday Packages
I'm sure you've noticed that whenever you purchase something in bulk, you get massive discounts, and the same rule applies when it comes to booking your vacation. Purchasing a holiday package means that you get all your flights, accommodation, transfers and car rentals at a fraction of their original price. You can access even more bargains when you book extended stays from 10 to 14 days and above, especially when you book as early as two months in advance. This also gives you access to more choice when it comes to accommodation options and the number of people that you can include in the package. Plus, when you book a holiday package, you get more wiggle room to negotiate even lower rates, as there may be competing agencies selling similar packages at that time.
5.            Opt for Alternative Accommodation
Traditional hotel rooms are often pricier than alternative accommodation options like villas, apartments and people's homes, and yet both options offer the same quality offering. For example, you can save 50% on accommodation costs when staying at a luxury villa in Majorca compared to the cost of booking into a hotel of a similar standard.  Sources like Airbnb and Wimdu are great platforms to find quality villas and homes to rent at a fraction of the price you'd pay for a hotel stay, and renting a house with several bedrooms usually works out much cheaper when you're traveling as a family or a group of friends. Some options even come with extras like a pool, a fully-equipped gym room, and even a free car to zip around in during your stay.
6.            Save on Airport Parking
You can reduce airport parking costs by up to 50%, just by booking early. To further slash the costs, search for airport parking discount coupons and codes from platforms like Money Saving Expert, to put extra spending cash in your pocket. 
7.            Do a 'Workation'
Establishments like farms, ranches, and hospitality businesses always need an extra pair of hands during the hectic vacation season, and will happily give you free accommodation and even food, in exchange for doing a few hours of work each day. This approach is a great way for young people and students to see the world without spending nearly as much as they would while staying in the same digs.