7 Tips Home Sellers Increase Your Homes Value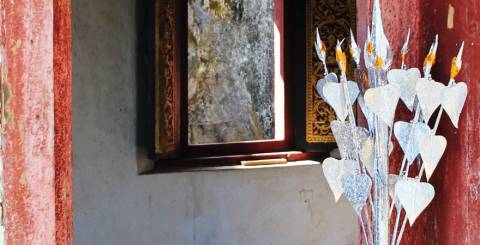 Home sellers there are things you can do to increase the value of your home. It is based on the 3R's. The basic rules are clean, clutter-free and color. Let us review the tips. Easy ways to increase the value of your home.
TIP ONE: Painting
A fresh coat of paint will make a room look clean and more spacious. It will make it shine that much more. Be sure to pick a paint color that is neutral as that will appeal to the most people. I have seen many buyers walk into a home with rooms painted the seller's favorite color (green). Prospective buyer just walks out because they hated green!
TIP TWO: Carpet
Weary or dirty carpets will make a buyer think that there are other issues wrong with your home, even if there are not. So be sure that the carpets are clean. If they are thread-bare consider getting them replaced.
TIP THREE: Energy Costs
These days, most home buyers will ask me "What is the average monthly utility bill cost of homes they are looking at to buy. Most utilities offer free energy audits. Take advantage of this as it can help you. Save money now it can help you down the road when you are ready to sell your home! Purchasing appliances before selling your home? Purchase energy-saving appliances. Buyers favor homes that have lower monthly utility costs.
TIP FOUR: The Kitchen
In most homes, buyers will spend the most time in the kitchen. Make sure your kitchen is ready. If you have appliances that are dirty or old, get them cleaned immaculately. Make sure the interior and exterior are clean. Consider replacing them. You do not need to spend a lot of money replacing your stove or refrigerator with top end appliances. Replace with energy-saving appliances. And do not forget the countertops, drawers, and cabinets as buyers will open these! Make sure interiors clean and items in orderly fashion. Counter tops check for missing tile. Are there sections that need re-grouting? Replace old fixtures.
TIP FIVE: The Bathrooms
Your bathrooms will also get the drill sergeant review from buyers. Similar to the kitchen, make sure that any old fixtures are replaced. Floors, bathtub, toilet, shower, and walls should be CLEAN. You can replace bathroom fixtures easily these days without spending a lot of money. And a fresh coat of paint can go a long way here as well. Replace old towels and brand new towels. Add a brand-new soap dish and candles.
TIP SIX: Curb Appeal
Home sellers the first impressions count. Similar to a fresh coat of paint for a room, a yard that has the grass cut nicely goes a long way. Walk outside and look at your front yard and the front of the home. Does the front of the house need to paint or siding? Are there any broken windows, screens or shutters that need repair? Does the yard need maintenance? You do not need to hire a landscape architect. However, you want to make sure that your yard looks manicured, clean and nice. Be sure to pick up any items in the yard, position trash bins so that they are not visible to the street.
TIP SEVEN: De-Clutter
If you are thinking about selling within the next year, start this now. I have seen buyers walk through homes that have piles of stuff in every room. They comment, "just looks unkempt." When a buyer thinks a home is untidy. They figure that there are other problems with the home as well. This is something, that notwithstanding I deal with sometimes as we just get so 'used to things laying around. We do not in spite of seeing see them anymore. They almost become invisible! Tips on a clutter-free home in two stages.
Stage One:
Get everything that you have not used in last few months (or years!). Items do not anticipate using in the foreseeable future. It can be boxed up in closet, garage or in the basement. This would include clothes that you have not worn in a long time, dishes, toys, appliances that you have not used in forever. Something's can be thrown away or donated. Alternatively, put items in storage. Be sure to label all boxes. Most home buyers purchase for more space. Home may have to be decluttered because of furniture. Rearrange furniture so rooms more spacious.
Stage Two:
This is when you are getting close to listing your home for sale. Now you want your home to be ready for buyers to walk through. Have a good impression so that they think to themselves, "This is a clean and neat home. The owner must take care of it!" Remember Clean, Clutter-free, Color (fresh paint). This will also help make moving day easier.
Conclusion
Increasing Your Home's Value. Do it yourself home staging ideas. The following tips will increase your home's value. Home-improvement tips that you can do yourself. Home seller needs elbow grease and time. Supplies needed are cleaning supplies, paint and a screw driver. In some cases consider replacing kitchen appliances. Remember the three main things clean, clutter-free and color. The color applies when painting walls and ceiling use neutral colors. Your home is your major financial investment. It is worth getting it in top shape before listing. The results will increase your home's value.