7 Must-Haves for Pool Owners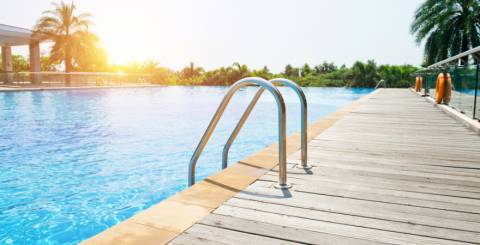 hxdbzxy/ Shutterstock.com
As fun as they seem, being a pool owner is no easy task. Regular maintenance of your pool or hot tub is vital, and you should always ensure that your pool water remains consistently clean and sparkling throughout the year. Just a few minutes' worth of investment in its maintenance will guarantee you and your family hours of enjoyment during the summer months. However, to ensure that your water is maintained perfectly, you need to have a few products up your sleeve.
Instead of spending hours researching online, or even learning from trial and error, here is an easy, compiled list of seven must have items in your pool maintenance kit.
1. Water Testing Kit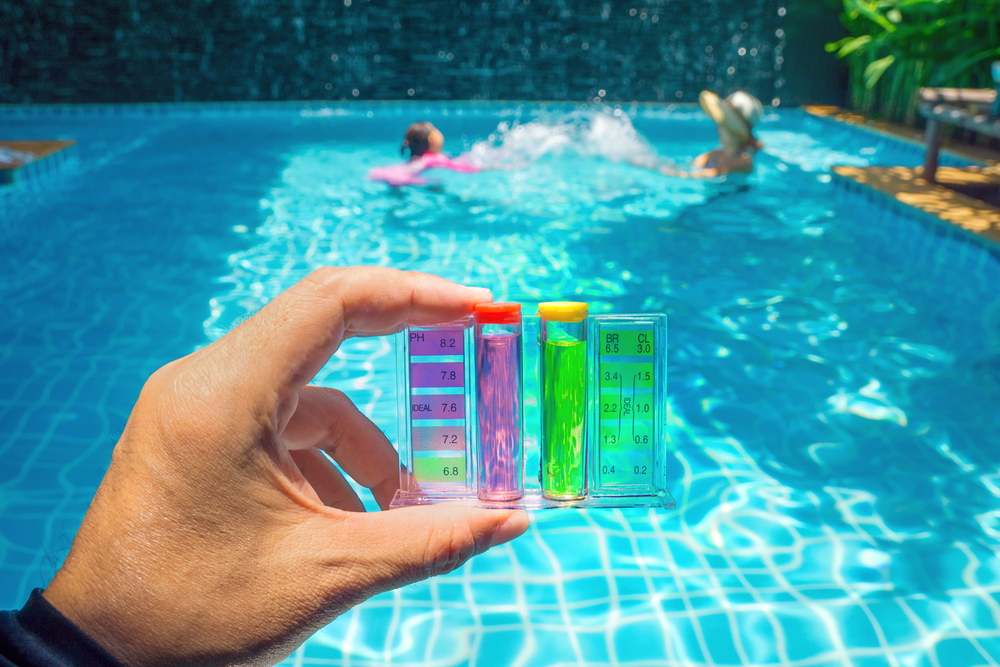 ONEshutter ONEmemory / Shutterstock.com
This is a must have, and should be included in all pool maintenance kits. A water testing kit allows you to obtain precise results of the quality of water of your tub. Don't worry if you slept through chemistry class in school, as most water testing kits are very simple to use. You just need to follow the instructions on the label exactly and you will be able to determine the pH, chlorine and bromine levels in the tub like a pro.
2. Sanitisers
Sanitisers are chemicals used to maintain the purity of water against contaminants. Commonly used sanitisers include bromine, cyanuric acid and dichlor. It is imperative that sanitisers are maintained at a constant level to prevent organisms from adapting to them – which is liable to happen if you only remember to sprinkle some around occasionally.
3. Oxidisers
Functionally speaking, oxidisers are very similar to sanitisers, but they are designed to be used periodically to destroy any bacteria populations or algae colonies. Calcium and lithium hypochlorite are some of the popularly used oxidisers used to maintain pools.
4. Water Clarifiers
Even the water of the cleanest pool will sometimes turn cloudy owing to accumulation of chemicals and dirt, and dead microorganisms. Water clarifiers will instantly clear up the water by dragging all the impurities down. Just sprinkle or spray liberally over the surface. This can be a life saver when you suddenly have visitors!
5. Extendable Pool Rake

Olesia Bilkei / Shutterstock.com
A tub, pool or spa with bugs, leaves and debris floating on the surface is a huge buzz kill. Instead of crying out to the heavens over the injustice, simply buy a pool rake with an extendable handle. It's good to get into the habit of raking your pool frequently, as some of the smaller debris will clog up the filtration cartridges over time and stop them from working properly.
6. Robotic Pool Cleaner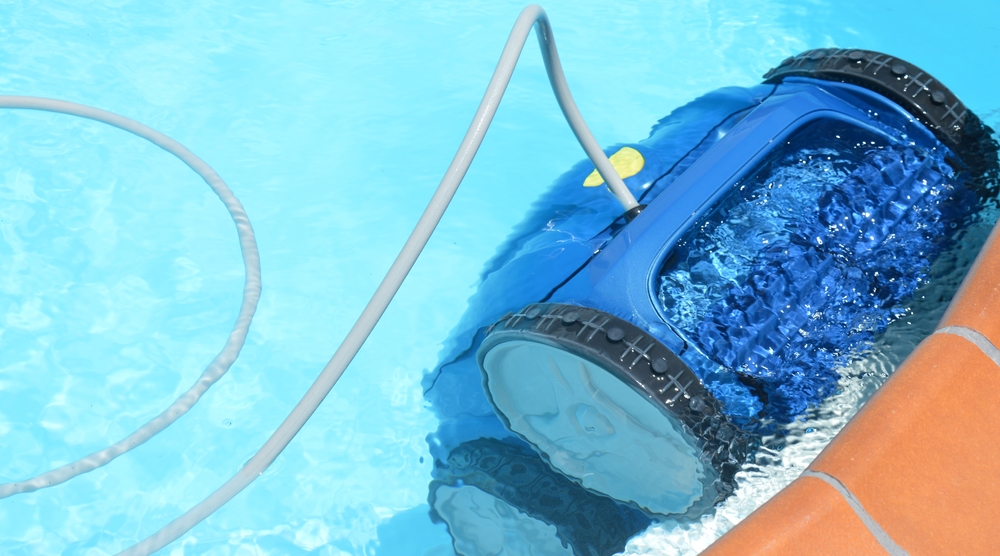 manuel segura martinez/ Shutterstock.com
Dirt, dead skin cells, impurities from the air and even lotion applied on the skin will eventually rest on the floor of your tub or pool. Instead of wading through the grime, or sliding along your slippery floor, why don't you just let a robotic pool cleaner dig out the dirt? These little devices do a really good job at keeping the floor of the pool clean and safe to stand on.
7. Underwater Vacuum and Brushes
For larger pools, hot tubs or spas, a robotic pool cleaner may not be enough to get the job done, and they probably are not able to climb the sides of the wall either. Instead, get vacuum and brush sets to periodically clean the floor and sides of the pool instead.
Of course, this above list is not exhaustive. As you gain more experience taking care of your pool, you will probably expand the size of your maintenance kit to better meet your needs. After all, nothing beats real experience!