7 Handy Maintenance Tips for Your Mobility Scooter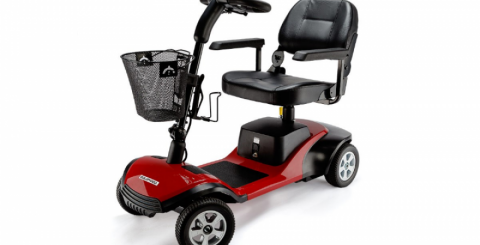 https://www.mytopia.com.au
Mobility scooters have transformed the lives of millions of people with mobility problems and disabilities. These vehicles afford their users a degree of freedom and movement not found in traditional wheelchairs. Mobility scooters can provide more comfort and convenience compared to walkers and manual wheelchairs. With the ageing population rising quickly, and due to its ease of use, mobility scooters are on track to be one of the most popular mobility devices today, and may even surpass manual wheelchairs in sales.
Mobility scooters, in a sense, are wheelchairs configured as a motorized scooter. The vehicle is designed for people who lack the dexterity, stamina or flexibility necessary to move a manual wheelchair by themselves. Adult scooters are also easier to maneuver, which is helpful for those with debilitating conditions such as Parkinson's disease and multiple sclerosis which can affect the entire body.
In the last few years, the stigma attached to mobility devices such as adult scooters has steadily eroded, and variations and improvements to the vehicle have sprung up as a result. There are mobility scooters designed to mimic Harley-Davidson motorcycles, one designed to fit the glittering Las Vegas theme, and a few even fitted with USB ports which allow for a satellite navigation system and easy device charging.
If you own a mobility scooter or care for someone who regularly uses one, it's important to know simple maintenance tips to ensure its longevity. Mobility scooters, like any machine, require constant care so their users can fully appreciate the benefits a scooter affords. Here are a few tips and tricks so you can enjoy your mobility scooter to its fullest extent.
Get insurance
You might think it's overkill, but buying insurance for mobility scooter can save you a lot of headache down the line. Accidents could happen, and having your mobility scooter insured means you're covered for a number of scenarios: for major repairs, when your scooter is stolen, when you hit a pedestrian, and when your scooter gets damaged or breaks down.
Invest in weather protection
While adult scooters are designed to be durable, they're not built to withstand all adverse weather conditions. I might be wise to invest in weather protection like waterproof shells and tire guards to keep your scooter and its electrical components protected from moisture and the like. You can also have your scooter seat protected if it's made of leather or fabric.
Clean your scooter
It's important to wipe down your mobility scooter every after use. Keeping it clean and dry means minimising the risk of rust forming and possible damage from dirt building up. If possible, store your scooter in a dry and well-ventilated area like an enclosed garage.
Examine the battery
Don't forget to check the scooter battery once in a while. The battery is possibly the most important component of the scooter as it provides the power necessary to move the vehicle. Keep the battery charged and follow manufacturer guidelines pertaining to charging practices and maintenance. Charge the scooter battery even when not in use as batteries gradually lose their charge when left in an idle state.
Inspect the tires
Constant use takes its toll on the scooter's tires. There are four types of tires: pneumatic tires, solid tires, filled tires and deep tread tires. Regardless of type, you should check the condition of the tires before and after use. For pneumatic tires, check for any punctures. A quick inspection can save you a lot of headaches later. Worn down tires affects the scooter's maneuverability and is more taxing on the battery.
Regular servicing
As much as you want to do everything yourself, there are some things that you simply can't do, such as checking the scooter's electronics. Have your mobility scooter inspected by a certified technician once or twice year. They can perform repairs and replacements and give qualified advice that can prolong the life of your vehicle. Regular inspections also prevent expensive overhauls in the future.
Always be vigilant
People tend to wait until the last minute to have their vehicles inspected and repairs done, and oftentimes it's already too late to arrest the situation. You know how your scooter runs, and have it checked as soon as you detect a change or deviation from its normal performance. A small issue could quickly snowball into a bigger one, so it's better to catch the problem while it's manageable.