6 Unique Father's Day Gifting Ideas to Surprise Him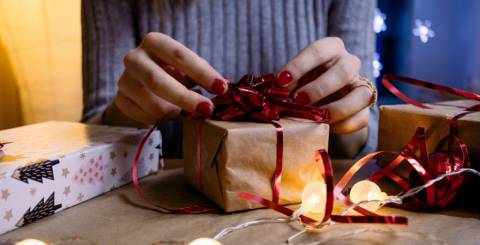 Father is the most important person in a child's life. He sacrifices all his dreams just to make his kids happy. And if you get a day to make him feel special, so why not utilize it? As Father's Day is almost here, you should gift something unique to him and show your love.
Getting a Unique Father's Day gift is not that easy as it sounds. You have to be sure that it will be loved by for father. Although your father will admire getting anything from you, getting something as per his choice makes it even more valuable. So we have come out with 6 Unique Father's Day Gifting Ideas to surprise him. Check them out!
Beer Cap Map Holder: Do your Dad love to travel? If yes, then gift him a Beer Cap Map Holder. He can travel across the world and bring the cap of the bottle from every place. This map will allow him to put the cap in the circles, specially made for storage. He can press the caps to the map and create memories. Try gifting him the Beer Cap Map Holder and you can easily get it online.
A Personalized Photo Frame: Nothing can be special than gifting a picture frame to your father. Of course, you can't gift it empty, so you can display you and your father's picture in it. Even you write a sweet message on it as it will make it more personal. Although this gift is simple, parents always love to get it. The photo frame is the best gifting ideas for anyone.
Urban Map Glass: You can gift your father the perfect and unique whiskey glasses with Urban Map Design. This type of father's day gift ideas will make him happy and he will be able to flaunt it in front of his friends. Don't forget to keep the quality of these glasses in mind as you might not want them to be broken in a short-time period.
Personalized Gardening Tool kit: If your father loves plants, then he would love to get Gardening Tool Kit. You can choose its outer design as per your father's taste and fill it with all the essential tools. With that, you can also gift him an indoor plant with a beautiful pot as he will admire watching it grow. Don't you think this is one of the best things you can gift your father this father's day?
Recliner Chair: You can even pamper your dad by getting a recliner chair for him. He will be able to feel peaceful and calm after sitting on it. Even this type of home furniture will relax his body after a tough day. And whenever he will sit on it, he will always remember you. Just make sure to choose the size and features as per your father's comfort. The greatest comfort comes to him with the best recliner. 
A watch holder: You can also gift your father a sleek wooden watch holder so that he can store his watch perfectly. You can get your father's name embedded to it to make it quite personal. As you understand your dad the most, you will know how many watches he has. So make sure to keep its size in mind and let him utilize it as storage solutions. A watch holder is really presentable and suits the situation best. 
You can choose the best from this father's day gifting guide and bring a smile on his face. Gift him the smile he deserves this father's day and make the most of this upcoming event in everyone's life. Wishing everyone a very Happy Father's Day!