6 Things to Consider When Relocating Your Business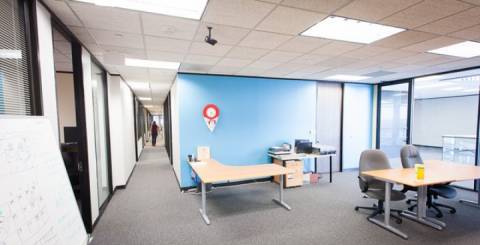 Relocating an entire company is a tricky business, to say the least. Not only do you have to consider finding a new location, renting or purchasing new office space and finding new employees, but you're also losing revenue while your business is on hold. There are numerous things that can go wrong in situations like these and having a proper relocation plan is crucial for avoiding them. That said, here are five things every business owner needs to consider when relocating their business.
Do a proper market research on the new location
If you're moving your business to a new location the first thing you should consider is performing an adequate research on the local market. Gather as much information as you can about the customers, their characteristics, and spending habits and find the one most likely to engage your brand and invest in the products you're offering. Furthermore, research your competitors, their style of doing business, as well as the general industry you'll be operating in. This information is what allows business owners to move their businesses without worrying about losing revenue and going out of business.
Draw out a detailed plan of action
Relocating a business without an actual plan of action set in place can only result in hardship and loss of time and revenue. Make sure you weigh out the pros on cons and go over every aspect of the move. Calculate the costs associated with moving and prepare the appropriate budget. There will always be some unpredictable costs and the odds of something getting damaged or lost during transport are pretty solid. Alternatively, you could always hire a professional moving company and let them handle all the logistics associated with business relocation.
Go over the legalities with an attorney
Moving close to your original location won't result in any legal complication, however, moving to a different state, or even different city often requires a number of different legal considerations. State laws, rules, and regulations could be rather different and the best solution might be to sit down with a legal representative and go over the entire plan. Fulfilling your legal requirements oftentimes ends up being a bureaucratic nightmare unless you know what you're doing, so you might want to consider hiring a professional legal aid to help you go over the legal details.
Make sure you're on the same page with your employees
When it comes to moving a business, the perfect situation would be to have your workers move with you. However, this is extremely difficult, as most employees have families, they rent or own living spaces and have friends that love and support them. Asking those employees to move with the company might be regarded as a selfish move, so be careful when talking with them about the relocation. If some workers accept moving, it's partly your responsibility to help them find a decent accommodation and ease their transition into a new environment.
Look for a decent office space
Office spaces are notoriously expensive, whether you're leasing or making a purchase. Leasing an office space often involves singing a two-to-five-year contract and providing the landlord with a security deposit. This is not a bad idea for businesses absolutely certain that they will stay in that location for a number of years. However, most small businesses simply don't need large office spaces and for them, the most satisfying solution could be to use shared office spaces. They can be paid on a daily, weekly or a monthly basis, depending on your work preferences and almost all of them offer the basic utilities such as electricity and internet.
Let people know about the move
Make sure you let your business associates, suppliers, delivery services and, of course, your customers know that you're moving your business. Send them your new contact and location information and avoid canceling your old PO box just yet. Just because you let people know does not mean that everyone will hear about it in time. This may result in suppliers delivering materials t and customers sending mail to your old address.
Leave the PO box for at least a month before you cancel it just to be safe. If something does end up arriving at your old address, make sure you have the adequate storage space to place them until you figure out what to do. Fortunately, there's more than one decent option when choosing appropriate storage options for your company, so avoid rushing things and find the one that will best suit your needs.
Moving an entire business is by no means an easy task. It requires a lot of coordination, planning ahead and most importantly, patience. Prepare a relocation budget and add an additional 10% just to be sure. Have a backup budget set in place alongside the moving budget; nothing in life goes absolutely smoothly in it's safe to assume that at least some part of the move will go wrong. Check the new marketplace for competitors and potential customers and consult an attorney about any differences in regulations regarding running a business. Finally, if the move is simply too much for you to handle at the moment, you might want to consider hiring a professional moving company and have them take care of the details.