6 Most Popular Ipad and Iphone Utility Apps in 2018
Have you just bought your first "iPhone" and would you like some advice on the best iPhone apps to download from the App Store? Well, there would be hundreds to consider. In any case, if you like, I can give you some indication and provide you with the names of applications that should not be missing on your iPhone or iPad.
There's something for everyone, for free (with or without in-app purchases) and for a fee, for those who want to work and for those who just want to have fun with their phone. In short, you are really spoiled for choice! Clearly deciding which apps to download and which are not on your iPhone is up to you and only yourself, based on what your needs and preferences are. Being a Technical Architect in a renowned Mobile app development company, I can only suggest the most popular and useful apps of the moment. These Utility apps should be your top preference as they are key to the improve your day to day productivity. Having the best utility app ios device will make you work effortlessly.
1Password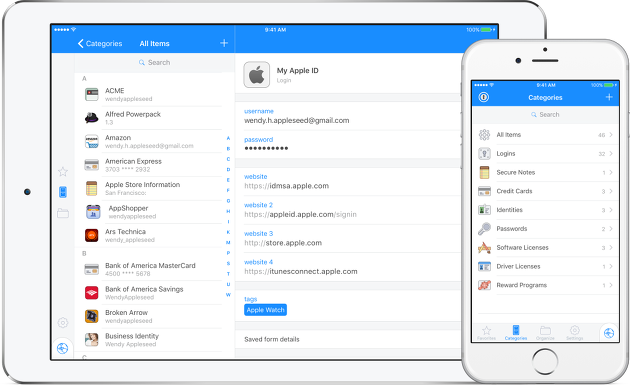 If this is your first smartphone, you'll quickly realize how many passwords you'll need to access different apps and websites. 1Password stores these passwords for you, along with information like credit card, profile information and much more. The best thing is that you only have to remember the password you use to log in. Even better, if your iPhone has a Touch ID (iPhone 5s or newer), you can log in with your fingerprint.
Microsoft Office 
Word, Excel, PowerPoint (plus possibly OneNote and Outlook) are the fundamental tools for working both on the computer and on smartphones. With the Microsoft Office 365 subscription, you can access all your important files on your iPhone. You can create, edit and share documents wherever you are. It's a must for most of us.
Apple iWork 
Apple no longer calls it " iWork ", but is the alternative to Microsoft Office. With Pages, Numbers, and Keynote you can work on word, excel and powerpoint files even on your iPhone. In addition, with iCloud, you can store all the work in the cloud for easy access from any iOS device or from the web, regardless of whether you are using a Mac or a PC.
IFTTT 
The name is perhaps not the most appropriate, but surely the app is innovative. IFTTT is the acronym of  If This, Then That (if this, and then that): in practice it is an aggregator of applications, to make them work together in our place. If we publish a photo on Instagram, it will be saved in the cloud. If we miss a call, we will send an email to remind us of it, and so on. Useful and at no cost, in fact, it is free for iPhone and iPad.
CLUE
CLUE is a free app designed for women who want to keep their menstrual cycle under control. By entering the necessary information you can know ovulation periods, cycle time and have everything at your fingertips in case of need. It works with both iPhone and iPad.
SLEEP CYCLE
Tired of the usual alarm clock on the phone? With Sleep Cycle the mornings will have a different flavour because the app starts to emit relaxing sounds just before the wake-up time so that we can get up without shock. And during the night, watch our sleep-wake rhythm. Without having to pay anything, because it's free for all devices.
Utility apps will be in great demand in 2018 and beyond, these applications are being developed to very large extent to make the living easy for the mankind. If you are an entrepreneur owning a business and need to pace up the productivity, you can consult an iOS App Development agency that could understand your requirements and design a custom iPhone or iPad app for your business and improve your working pattern and give better user experience for your customers.