5 Tips for Matching Clothes to Your Display Mannequin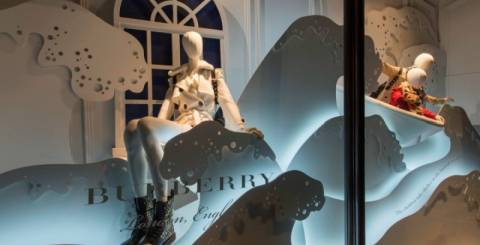 http://www.pcmannequins.com/wp-content/uploads/2018/07/2-4.jpg
If we consider a shop as a book, then the mannequin display is the pattern of the cover. The most important purpose of using mannequins in stores is to achieve a better display. By using mannequins, we can show various clothes and accessories together as a whole. In this way, customers can have a better understanding of how clothes will look on them. Since they can see outfits rather than single products, they will consider buying several items at the same time. Then here are 5 tips to make the best use of mannequin.
1. Place mannequins in different poses and places
Different placement of mannequins creates different visual effects. We can create an array by posing multiple identical mannequins in a single linear structure. Various mannequins placed in a row can create a greater visual impact to customers. Another common placement is the scene style, which is narrative and thematic. It creates a scene through the use of mannequins and props. The scene placement style needs the coordination of mannequins' pose and looks, as well as the creation of the prop atmosphere. Normally, it will be better if the direction of mannequins in a shop window creates eye contact with customers. To make a mannequin look like a living person rather than a pile of lifeless props, we can also imagine a life scene and then put each mannequin's personality display according to the scene.
2. Use high-quality mannequins
The mannequin texture has an important influence on the display effect of clothes and you should pay great attention to this detail. Some types of mannequins can create unique visual effects. For example, the Posh Concept mannequins can achieve a transparent or translucent effect and its products can be cut arbitrarily and other physical processing. Various styles provide infinite creative imagination space for fashion visual designers. 
Posh Concept produces environment-friendly and recyclable mannequins, which fully meet the Japanese, American, and European environmental requirements. With good resistance to high and low temperatures, long service life and visual life, its products are widely praised for their good quality. This is because Posh Concept uses imported raw materials called PC, which can create a clean and transparent surface. Other plastics, such as PE/ABS, cannot achieve a transparent or semi-transparent effect, and the appearance is not as bright and translucent as with PC.
3. Take advantage of mannequin matching
What is a successful mannequin matching? A successful mannequin matching is when before the sales assistant says anything, the customer says, "give me the outfit on that mannequin." Sometimes we can add a background theme to the display window. That is to display clothing according to a certain theme to form a specific atmosphere or mood in the sales mall. Some examples are a central display of marketable clothing in specific festivals or events, or the clothes display according to the use of goods and a specific environment. 
A close-up display means highlighting the display of a type of clothes with several types of contrasts. When a clothing company launches clothes for the new season, it often adopts a close-up display, such as by using a special light source to illuminate the mannequin or by placing the model in a prominent position to highlight the key clothes.
4. Integrate the clothes colors
The integration of a window display can be achieved with an integral coloration of the background. When it comes to what colors to choose, it is better to create contrast on two types of colors. For example, we can use a stronger color and pair it with a lighter one. 
 
5. Show the most eye-catching ones
For many shopping guides, the better some products look, the easier it will be to sell them. We don't want to say this is wrong, it's just that this technique might be too general to actually really get your customers' attention. With window mannequins, we can choose to use eye-catching clothes to increase the chances of customers entering your store. You also need to pay a lot of attention to the mannequins you place inside your store. 
Investing in your mannequins' display is a tacit yet very powerful sales technique. Mannequins can boost your brand image and create a good environment for pushing your customers to buy more. You just need to buy mannequins from Posh Concept and use then tactfully!