5 Signs You Should Use an Employee Communication App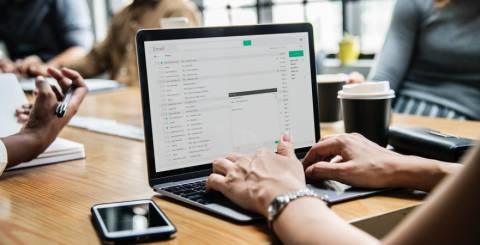 Communication is an incredibly important part of any business, but it is one that is hard to get right. Thankfully our modern world has come up with brand new ways to ensure that communicating within a business is as easy as possible, one of which is employee apps.
These apps are designed to be downloaded to an employee's personal phone and they can then use the employee app as and when they need to. These apps cover a wide range of aspects including accessing key policies and documents as well as being able to communicate with other staff members and management too. 
Every business can benefit from using an employee app, but how do you know that the time has come to try one out? 
You have remote staff
One of the main reasons that your business should be offering an employee communication app is because you have remote staff members. Remote staff are going to need to be able to access key pieces of information wherever they are, which means that an app that has everything that they need is a really beneficial thing to have, especially if your remote staff is also always mobile. They can access vital documents that they need, they can also use the app to stay on top of key pieces of information that they will need to know. Apps are also great for encouraging remote workers to stay in touch with other remote peers, as well as those that are in the office; it's vital for co-operative working. 
Your workplace is becoming full of more tech-savvy staff
Having tech-savvy staff is beneficial to your business and with the shift in working demographics more and more youngsters are joining the workforce as digital savvy. They are going to be able to work with a variety of systems and as they already have the basics to hand and they can also pick things up quickly. if you notice that your business is definitely home to a few tech-savvy staff members, then you need to think about how to appeal to them to keep them productive and engaged. One definite way is by having an employee app. Employee apps are designed in a way that these tech savvy staff members are really going to want to use it. This is especially true if you include plenty of interactive points as well as access to things that they will need such as employee benefits. 
Communication isn't working as well as it should
You want communication to be working in your workplace and how do you know if it is, without the ability to measure engagement? If it isn't working, then it can cause a whole raft of issues, especially when it comes to your employees. Use workplace analytics to find our if your corporate communications is working as it should be, and if it's not reaching and engaging employees then something needs to change. Perhaps your method of sharing news or gathering feedback is outdated? Maybe it isn't resonating with your employees or capturing their attention? These are both things that having an employee app as the main form of communication can improve. 
Employees aren't engaged with their work 
A sign that an employee is happy within their work and that they feel they are being communicated with well is that they are engaged with all the tasks that they need to do. Engagement is something that is earnt, particularly when your employee has been working with you for some time. If you notice that engagement is dipping, that perhaps some of those staff members are not putting 100% into their work, that is a sign that your communication needs to improve. Something that an employee app is going to be able to provide. 
Important comms are not being read
In order for employees to know what is going on within the business and feel updated, they need to actually read through any comms that have been sent out. Emails might be able to include all the key points that need to be relayed, but these are easily ignored, especially when that person is busy. Having an employee app gives the employee a chance to read through any communications that have been sent to them, at a time when is convenient for them. This could be during a commute or perhaps when they are at home. 
There are so many signs that the time has come to try out an internal communications app for your business. Be that a lack of engagement, a whole raft of tech savvy staff just waiting for something that appeals to them, or perhaps an outdated comms system that needs to be retired. 
With so many signs, you should be able to see that the time has come to make the change. So, why not try out an employee app? They are easy to put in place, have a wealth of capabilities and are even easier to use. Not only that but, you never know how much of an impact that it may have on your business and the employees who are so vital to your success.