5 Scholarships for African-American Business Majors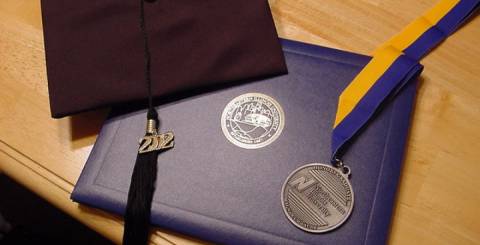 African American students who major in a business field are more likely to get ahead faster than their counterparts who do not. Such business fields include accounting, business administration, finance, marketing among many other related fields. Your education is your investment. Therefore, you might want to do it in a way that guarantees you a return on your investment. 
What you need to know is that a business major is a profitable field of study because it has more prospects of employment than other academic disciplines. Further, if you chose not to settle for employment, you can opt to be an entrepreneur and be your own boss. Some careers such as the business analyst field require a business major together with technical knowledge in information technology. Pursuing a business major is the right way to go about your education if you intend to pursue this career. 
Below are the top 5 scholarships for business majors:
AABE National scholarships
This is a lucrative scholarship deal that applicants can get funding starting from $3000 to $5000. It is administered and managed by the institution called the American Association of Blacks in Energy. Candidates eyeing this scholarship must be minority students in engineering or physical science but be majoring in business. 
AACE program
This is a competitive scholarship program whose award varies from time to time, from one person to the next depending on the prevailing situation. Just like the AABE scholarships, applicants must be majoring in business field but be minors in related fields such as computer science, surveying, or information technology. 
Blacks at Microsoft
Facilitated by Blacks at Microsoft, this is a scholarship deal where successful applicants get funding of $5000. Also, applicants must be African-Americans who are willing to pursue some selected business programs or related disciplines such as computer science or engineering. 
Buick Achievers
The award for this organization ranges from $2000- $25000. Whereas Buick Achievers scholarship deal is perhaps enormous and lucrative, it is highly competitive. It follows strict application guidelines where successful applicants proceed to pursue some select business majors in specific disciplines. 
Dominion Diversity
Dominion Diversity offers a fixed amount of $5000 to successful applicants. It is directly administered by Dominion where applicants are expected to pursue majors in accounting, business, finance, communication or engineering. 
Business majors are slowly gaining momentum as a popular choice for most students because of flexibility. When pursuing a business major, make sure you only choose what you want to study or what you are truly interested in and suits your personality. For instance, if you find you have a natural gift of analysis or problem solving, then pursuing a career as a business analyst would be right up your alley.
There are many more scholarships for minoritys out there so be sure to research and check all the various scholarship search engines that are available. Some popular ones include Niche.com that connects you to certain college and also recommends scholarships that you are eligible to apply for. Also, Fastweb is another great scholarship search engine that tries to match you with relevant scholars you are eligible for as well.
More Money Saving Tips for College Students
Other ideas on how to save money in college include doing your clothes shopping at places like Goodwill and other thrift stores to save money. Also, consider being a resident assistant at your university to save money on room and board. It's really not that difficult a task plus it might be something you can add to a resume when looking for internships.
And when it comes to paying down your student loans, it's a good idea to at least pay the interest while in college to avoid capitalization which is essentially paying interest on the interest that builds on the principal