5 Online Courses Search Engines to Help You Choose the Right Online Course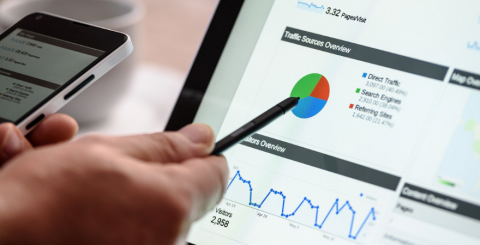 Today technology has changed the way education is delivered. Students can learn from an environment they are comfortable in without needing any physical classroom. eLearning is about to change the way students think about education and pursue their degrees. Nowadays, you can complete any MOOC(Massive Open Online Course) and can easily receive a degree or certificate. 
Learners no longer need to to a physical classroom and are often able to learn at their own pace. All they need is an internet connection with access to any online education institutes.  E-learning has been rapidly adopted as the surge in Covid19 infections made students get locked in their houses. Many industries and businesses accept online certificates and courses for individuals applying for positions according to their expertise on a certain subject. 
As the acceptance of online degrees and certifications becomes more significant, the popularity of MOOCs continues to increase. Online learning has led you to study from a wide range of courses and learn just about any skill necessary to upgrade your career. 
The number of different courses and subjects ranges significantly with many options from different course providers. With so many options available, it becomes difficult for students to choose the best online course as per their requirements. 
For instance, if a student wants to learn 'Drawing' there are a variety of courses available on Udemy, Skillshare, KlineCreative, Rapid Fire Art, etc.  Hence students need a search engine that can sort out courses according to their needs. 
Here is a list of the best 5 online course search engines that can help to choose the best course in your field of interest. 
1.Class central
Founded by Dhawal Shah in 2011, Class Central is a listing of various online courses. They aggregate courses from many providers to make it easy to find the best courses on almost any subject, wherever they exist. Their main focus is on free courses offered through MOOC platforms like Edx, Coursera, etc.
Class Central is building an ecosystem to guide learners towards their educational goals. With a simple interface and tens of thousands of course reviews, they have helped over 20+ million learners decide which course to take next. On Class Central, you will find courses as per your requirement, you can also review courses you have taken and also plan and track your learning
2.Courseing
Courseing which started as a blogging platform for e-learning now provides best reviews on online courses specially Udacity Nanodegrees. Founded by Akshay Vikhe, the platform aims to help learners sort courses as per their needs.
It is mostly focussed on courses that help learners with job readiness. Various MOOC providers are listed on their platforms like Udacity, Uedemy, Skillshare, Masterclass, etc.
3.Digital Defynd
Digital Defynd was founded by Prateek Shah in 2015 with an aim to help people find the best online courses and certifications. Hundreds of experts come together to handpick their recommendations based on decades of collective experience. 
On Digital Defynd, you can browse courses ranging from marketing to cooking, finance to writing, etc. To date, they have served 165000+ satisfied learners and still counting.
4.Classpert
Classpert is an online course aggregator and metasearch engine.  It compares online courses side-by-side from platforms like Udemy, Coursera, Pluralsight, edX, LinkedIn Learning, and more.
Classpert's online course search engine helps users to find the ideal online course for any subject they want to study.  The idea behind Classpert is to help people navigate in the vast sea that is the landscape of MOOCs that exist today. On Classpert, you can search for the course's name, filter based on price range, provider, language options, and check information like duration, pace, and even watch a video preview. 
5.Lore
Lore is founded by Kavita Mehta, a Wharton graduate also a former Yahoo employee. The startup helps professionals who want to uplift their career by aggregating more than 1000 courses. Leading ed-tech platforms are registered on Lore such as Udemy, Udacity, Coursera, SimpliLearn, edX, etc. Learners choose courses from various genres like Python, Java, AI, ML, Entrepreneurship, etc.
With the evolution of technology, it's becoming necessary for organizations to convert their outdated eLearning content into highly engaging training.  Such organizations can make use of these search engines to choose the best and the latest online courses for training their workforce.  E-learning allows you to learn whenever, wherever, and however works best for you, making it easier to earn a degree while balancing your daily activities. 
And without having to attend classes in person, online learning enables you access to best programs globally that might have otherwise been inaccessible. If you develop skills for effective online learning, you'll find the courses y more fun and an easy way to grasp the subjects.  E-learning is an excellent alternative to earn a degree you need to achieve your goals. 
Hence I suggest you visit those online course search engines mentioned above and start learning efficiently.