5 Creative Ways to Live Large in a Small Space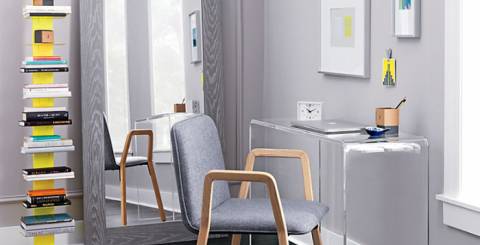 You don't have to feel bad if you have a small space to live in. It is most certainly not the end of the world, and in fact, holds many benefits over a too large space. For example, you will spend far less on maintenance and keeping the place clean than someone with a huge home.
Besides, there are some smart tricks that you can follow in order to make the place feel more spacious. A defect can be easily turned into effect. Always remember that what you do with the space you have is what matters most, not how much said space actually is. Comfort in your small place can be easily achieved by following some of these tips:
Mirrors - adding a mirror at a key location in a small room is a trick that many people use. There is nothing else that can provide the illusion of depth than a full-length mirror in a small room. As an added bonus, mirrors reflect light, which is very beneficial, regardless if said light is of artificial or natural origin. Round or square it doesn't matter, the important is to be placed at the right place. The bigger the mirror-the bigger the space.
Get multi-purpose furniture - in case you have never considered the beauty of multi-purpose furniture, you must definitely fix this as soon as possible. A simple example - you can have a sofa with a fold-up bed or drawers underneath. There are a lot of options designed specifically for small rooms, which can perfectly fit your room. Hire a clearance service for your outdated bulky furniture and discover the beauty of modern practical design.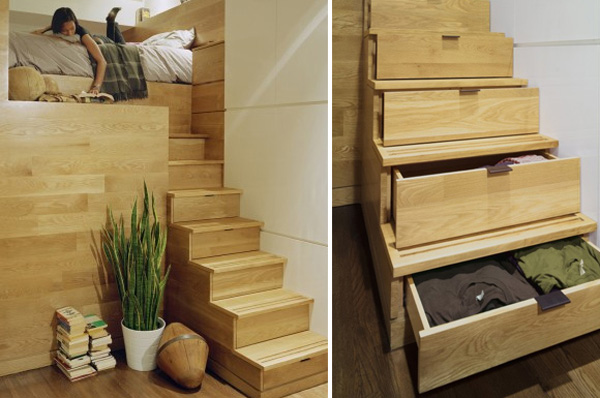 Consider clearance - clutter can make even spacious rooms feel small. For this reason it's important to remember to keep only things you actually need and use in your everyday activities. Reduce the number of items that just clutter the place and replace them with smart multifunctional pieces, which you can effectively use to overcome the problem of limited space. Be thorough in your clearance efforts and you will find that even small places have big potential.
Go with the right color - choosing a darker theme for a small place will introduce a problem - it will feel even more confined and small. Dark colors absorb the light and make a small place even more closed. To avoid this effect, always go with light colors. They create an illusion of space and make it feel like the room is actually bigger. Choose light hues for better light reflection and an open, airy feeling. If you are not a white color fan, try with some soft versions of: light peach, caramel, light grey. The end result will be quite pleasing.
Allow more light in the room - natural light coming from the outside has the potential to open up a small place. Any obstruction to light coming in from the windows should be removed and taken care of. See to some clearance and ditch heavy draperies, as they prevent good lighting. Choose light curtains instead, as they allow for a visible connection between the room and the outdoors. Always pull back curtains to take advantage of good weather. This will also visually open more space in the room.
Having a small room to work with can be challenging but it is certainly not anything to worry about. Try out these solutions and see just how effective they can prove and how easy could be to improve your home. You will be amazed how sometimes a little handy trick can change the entire atmosphere in the room.