4 Ideas to Make the Perfect Personalized Gifts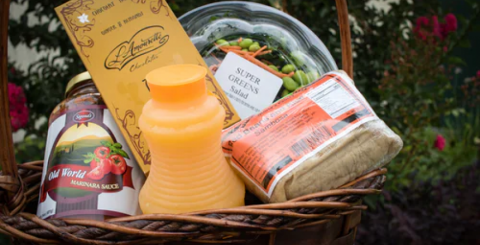 Gift-giving can be tricky and we're sure you're struggling with it too. One of the things that would make your loved ones happiest is a personalized gift. Something that shows you thought of them when you bought it or made it, and that shows how special they are to you. 
When giving gifts, it's not about how much money you spend on them but how much thought you put into it. Imagine you spend a lot of money on a dress, but forget that the receiver doesn't like to wear that color! On the other hand, your friend, partner, or family member would be overjoyed if you made them a handmade card, complete with a heartfelt note. 
Well, that's one good idea for a gift, but wait! We have more. Keep reading to find the right personalized gift idea for your loved ones! 
Goody Bags! 
Why give just one big thing as a present? If you want to go the extra mile, try getting them some of their favorite goodies and putting them all in a bag for them. You can put them into drawstring pouches or even a cloth bag, and have them customized online for an extra thoughtful touch. 
Pick a theme for your gift, like a spa day or movie night, and include all the essentials of that wonderful day in your goody bag. For example, if the receiver likes baking you can present them with all the ingredients and instructions on how to make the bakery item inside. For selfcare day, you can add facial masks, bath bombs, body lotions, chocolates and snacks, and their favorite wine in there. 
Whatever you end up with, remember to show them that you know about all their favorite things!
Customized Clothes 
Instead of going out to buy them a cute outfit, how about you make them something yourself? Better still show your affection by buying a basic t-shirt or hoodie and turning it into a personal message of love from you to them! You can do this by using embroidery, tie and dye techniques, or even just drawing on the clothes with permanent ink markers. Anything works as long as it won't fade or wash away in a single wash! 
You can make a cute drawing, write down a heartfelt message, or even put an inside joke on the clothes! Go for a comfortable hoodie or a t-shirt, and you get extra points for making a matching item for yourself. 
Make Them a Work of Art 
You don't have to be an artist to create something your loved ones would value. If they know you put effort into it, and made it special for them, they're bound to value it. All you need to make an acrylic painting is a canvas, some paints, varnish, brushes, and lots of love. 
Alternatively, you can hire someone else to make the painting for you, or even have the painting printed on a t-shirt, a mug, or a blanket! 
When in Doubt, Get Cupcakes 
Or cakes, or cookies, or anything edible really. Look for local small businesses and bakeries who would take custom orders, and get creative. This gift is perfect for that one friend we all have who loves dessert, and there are many options to choose from. 
Cakes are the most versatile but also the most expensive. Alternatively, you can get them a box of six cupcakes, or doughnuts. If they're a cookie fan, you can have those delivered to their door as well. 
Many bakeries now even offer gift baskets that include a little bit of everything, and they'll even agree to add in some other goodies into the mix, like a cute t-shirt or a teddy bear.