3 Successful Ways To Clean Your Area Rugs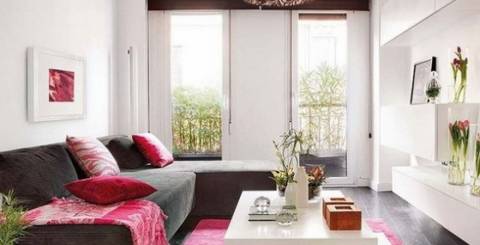 Area rugs gained a lot of popularity these days. They are a stylish accessory in many households. Like carpets, they prettify the home and makes it comfy and inviting. However, rugs are exposed to great wear and tear on a daily basis. We usually place them in high-traffic areas, so they trap big amounts of dust, dirt, odors, etc. Will not even mention the pet hair that gets caught in their fibers. For that, a proper area rug cleaning is a must in order to prolong their life and prevent them from wearing before the due time.
1. Avoid Store-Bought Carpet Shampoo On Your Area Rugs
Most homeowners prefer to spot clean their rugs at home with store-bought carpet detergents and shampoos. But actually, it's the biggest mistake they make, because these cleaning detergents are designed for wall-to-wall carpeting with synthetic fibers. They are strong and harsh while area rugs are with natural fibers and the chemicals can damage them. Moreover, rugs have rich dyes which can easily bleed and lose their color, while at the same time discoloring the floor underneath as well. Have in mind that a part of this damage is irreversible. In case of a spill or stain, just blot the excess liquid with a paper towel or a dry cloth. You can apply a small amount of club soda to loosen the stain, if necessary.
2. Area Rug Cleaning vs. Carpet Cleaning
People think that carpet cleaners and area rug cleaners are the same things. Actually, they are mistaken. The carpet cleaning process is totally different than the area rug cleaning. If you hire carpet cleaners to clean your area rug, they will come to your home and steam clean the rug right there. They will also add abrasive solutions when washing your rug. In the end, a detergent residue remains which makes the natural fibers clump and stick to each other regardless of how good they extract the water. The time needed for fully drying is about 24-48 hours, enough time for the bacteria and mold to start breeding. Moreover, the surface below an area rug can be damaged in that process, as well. It's due to the dampness and humidity of the rug and the eventual discoloration from bleeding dyes. For that, steam cleaning is a wonderful way to clean your synthetic wall-to-wall carpeting, but it's really not appropriate and can damage the delicate, handmade and natural fiber rugs, such as wool and silk.
3. Professional Area Rug Cleaning
The right solution for area rug owners is professional area rug cleaning. Specialists come to your home and inspect your rug. They analyze the fibers, dyes, condition of your rug and determine the suitable cleaning solution. They may ask you a few additional questions and then will give you an estimate the proposed work. Once you accept it, your rug is taken to a dedicated for that purpose facility where it is analyzed again in a greater detail. Then your rug is dusted using a gentle compressed air technique that removes dirt and small particles; after then is hand cleaned and rinsed to avoid color runs.
There are two most popular ways of drying. The first one is by hanging them, so they can dry naturally (gravity will pull the water out). The second way is by placing them to lay flat and drying them using a fresh air breeze. During that process, trained technicians brush or fluff the pile to boost the natural beauty of your rug. The best part is that no harsh chemicals or rough machines are used when washing or drying your area rugs.
The process is repeated if the results are not satisfactory. When rugs are ready, they are delivered to your home and placed according to your requirements.