10 Spring Trends to Follow If You Are in your 30's
They say age is just a number, however, it is evident that your style does change as your age grows. Turning 30 is the perfect time to revamp your wardrobe with some classy and edgy clothing. It's a perfect excuse to start wearing tailored outfits that will flatter your body and reflect your style. Just because you are now in your 30's doesn't mean you have to let go of chic and playful fashion trends – it only means you get to dress and carry a more mature style.
Follow along with these trends and see what to wear in your 30's!
1. Blazers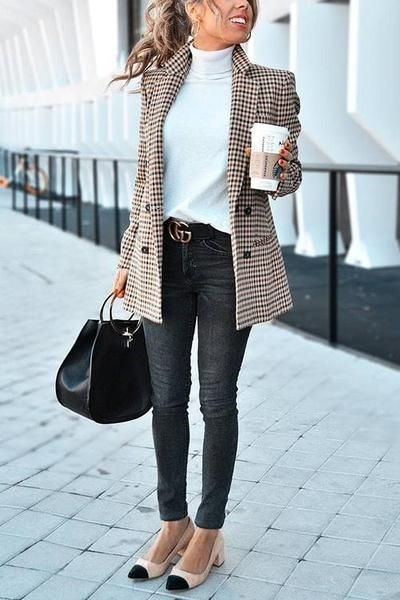 Blazers are essential and will never go out of style. Add a few to your wardrobe and you will always look put together, whether you're layering with a t-shirt or wearing a full-on suit looking fit.
2. Long Cardigans
Complete your look with a long versatile cardigan to add a dash of sophistication and trend in a single go. The good thing about these is that they are so practical, and you can find then in just about every color and print. 
3. Pencil Skirt
If you are a young professional and working in and out of the office, then you are going to need to get your hands on a pencil skirt ASAP. Pairing a pencil skirt with a fitted blouse is all you need to look mature and still trendy. This spring – try pairing your favorite pencil skirt with a pastel-colored top.
4. Bold Shoulders
Shoulder pads may seem a little 80's, but don't let that sway you. Bold shoulders are incredibly figured flattering and a great way to detail to simple styles, cuts, and colors.
5. Jumpsuits
It is important for women in their 30's to dress classy yet sassy. A great way to conceal your age yet staying on trend is to wear a jumpsuit. Jumpsuits give any women a well-polished look and can be perfect for any occasion. Plus, they are so fun to accessories as you can really focus in on the jewelry or a fun pair of shoes.
6. Espadrilles
Comfy, cute, and extremely on-trend. With a rope style wedge heel, women's espadrilles sandals are the perfect shoe for spring and summer. I especially love ones that lace up around the ankle, but they come in so many different styles and look great with the perfect summer sundress.
7. Boyfriend Jeans
Boyfriend jeans are a great suggestion for any casual outing. Pick a pair of comfortable boyfriend jeans and turn it into a trendy look with a sheer top. Throw on a pair of sneakers and pair with a big hobo bag and you're ready to conquer the day!
8. Comfortable Sneakers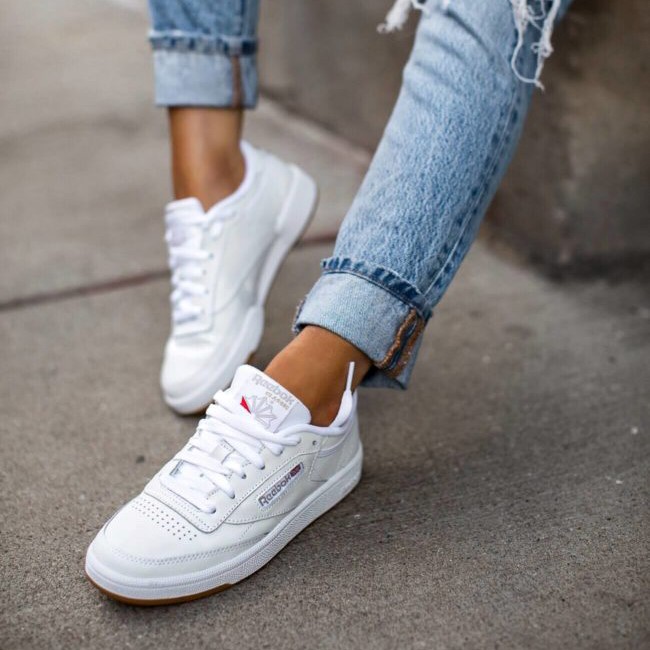 Speaking of sneakers…. this is a perfect trend for the woman in her 30's. Stylish sneakers for women have been known to only be worn for athletic events in the past but that couldn't be any further from the truth in today and I couldn't be any happier about it. Sneakers are so versatile and there are seriously so many different options out there. Plus – after your long work week the last thing you're going to want to do is put on another pair of heels so getting a comfortable flat shoe for the weekend will rock your world. My favorite thing about sneakers is that they can be literally worn with anything. Dresses, skirts, jeans, sweats – you name it!
9. All Black Outfit
Such a classic look. All black outfits are perfect for anyone especially women in their 30's because they are so flattering and don't make you look like a try hard. Black makes you look elegant and really gives you a slimming illusion. Who wouldn't want that?? If all black is to plain for you it's super easy to add a pop of color. For example, add some red shoes or a fun tassel earring! 
10. Red Lips
Red lipstick is equally classy, edgy yet also refined. Making it the ultimate power move. Red lips can be bold, but they don't always have to be. There are so many different shades out there and surely a color for everyone!
It's so important to look polished the older you get, fashion for 30-year-old women can still easily be fun and trendy but now that you are older and wiser it is time to start dressing to reflect that. Treat yourself to some fresh and elegant clothes and consider the question of what to wear in this next chapter officially solved!