10 Eco-Friendly Reusable Food Storages That You Should Know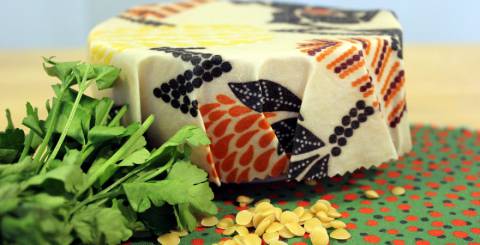 Plastics are everywhere, admit it.
Plastics have been part of our everyday life. We have been using them almost in everything, right?
From the packaging of products and goods, up to storing our foods, we are using plastics. But no matter how helpful plastics have been in our lives, it still has a bad effect on our environment.
If plastics are not properly disposed of, it will cause air, water, and soil pollution.
We know that it is now hard to remove all this plastics that got into our oceans and landfills. But a small step can make a difference.
So let's start making changes into ourselves. We can use eco-friendly products as a first step to minimize the use of plastics.
According to National Geographic, 40% of plastic produced is packaging. It is quite a big number, right? Imagine the amount of plastic that is productive and not properly disposed of.
That's why there are companies who thought of alternatives that we can use every day. Most especially on the products related to food. One of it is eco-friendly reusable food storage.
Reusable Food Storage
You can save money by using reusable food storages. Aside from it is non-toxic, it is BPA-free, easy to clean as well. If you are planning on a picnic it is also perfect for transporting food.
Nowadays, reusable food storages are made out of silicone. These reusable products are 100% pure platinum food grade silicone which is a standard higher than other food grade silicone. This food storage also passes the U.S. safety requirements and even tougher European standards.
To give you more about these products, here are the lists of reusable food storages. You can use this food storage to help you lessen the plastics you buy each day.
10 Eco-Friendly Reusable Food Storage That You Should Know
1) Reusable Ziploc Bags — airtight, easy to open and close, and perfect for dry snacks, chips, crackers, and cereal.
2) Reusable Silicone Food Bags — ideal storage, marinade, and sous vide bag
3) Kitchen Stasher Bags — fully functional, self-sealing, non-plastic bag
4) Silicon Freezer Storage Container — Great food storage for a freezer
5) Reusable Sandwich Bag — great for sandwiches, samosas, pizza slices
6) Microwave Ziploc Bags — perfect for meats, fish, vegetables, fruits, leftovers, baby food, stocks, soups, cereals, fondant, heat and cold resistant
7) Cooking Bags for Microwave — great for popcorn, leftovers, burgers, hot dogs in a bun, ends messy ovens, ideal for cooking and defrosting
8) Silicon Freezer Bags — heat and cold resistance
9) Freezer Bags Reusable — perfect for meats, fish, and frosting
10) Airtight Storage Containers — perfect for dry snacks, chips, crackers, and cereal
Some companies move into these kinds of food storage. Do you want to know why?
It is due to the reason that some plastic contains a harmful chemical. The Bisphenol A (BPA) can get into liquids. And if a body intake of this chemical may cause cancer. That's why you have to check if that plastic does not contain BPA. You see, plastic will only cause you harm.
And on the good side, these eco-friendly food storage are safe to leave on children's hand. Aside from glass and stainless steel, these products are best for parents.
If you are a parent, you want to give only the best for your family. For sure, you go checking the expiration date on products you pick on grocery stores! See, parents are meticulous. Also, now you can add eco-friendly products, too, on your checklist.
For you to know if a product is eco-friendly, check these things:
Eco-friendly Product Checklist
• Green Seal — for products like cleaning products, personal care products, food packaging, etc.
• Energy Star — for energy efficient product.
• USDA Organic Seal — for products that are organic.
• Forest Stewardship Council Logo — for agricultural products like paper and wood.
The purpose of this kind of products is to make you safe and keep you healthy. Let's save our mother earth by using these eco-friendly food storage products. These products are the replacement of those plastics you buy every day. Have you thought of this, by avoiding the use of plastic, you saved animals? You saved your friends, your loved ones, and other people that might get affected by this plastic pollution.