Why You Should Install Panel Glides for Your Home or Office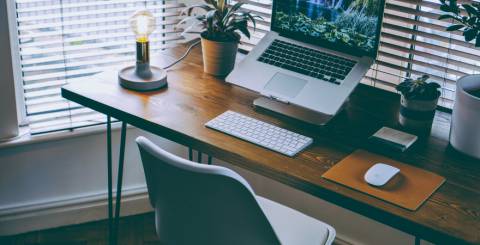 https://unsplash.com/photos/9q3I8XhesQI
There are plenty of different blinds and shutters that are available, and while we've talked a lot about most of the other designs available, we really haven't paid enough attention to the versatile panel glides - a simple classic, that can be updated with a range of different fabrics to transform any existing or new space into exactly what you've envisioned.
When it comes to panel glides, you'll find that there are plenty of vendors that have it available, but it's important that you choose a reputable vendor who can be trusted to provide blinds and shutters that are good quality and durable - ideally look for someone who will provide you with pre-sale on-site design consultation to ensure you have exactly the right type of panel glides for your unique space. Also, aim to choose a vendor who will take care of the measurements and installation - you'd be surprised by the number of companies who do not include installation in their package! It may seem like a simple and straightforward process to get done, but you'll be surprised by how many complications can arise when you're attempting to install window furnishings yourself!
Panel glides have become extremely popular for how versatile they are - they work perfectly for both homes and offices alike! The ideal option for areas with large windows or glass doors, one of the most versatile blinds and shutters, the humble panel glides can also be used as room dividers!
Building a clean, streamlined look just got a whole lot easier with panel glides having an effective tracking system that allows the panels to be easily moved and stacked on either side when opening the blinds - this reduces unnecessary bulk and minimizes space requirement too! Going back to versatility, the reason why panel glides are so popular is the sheer freedom it offers you - you have complete control over whether you choose to open the glides from the left, right or even opt for a clean, split-stack!
The smoothness of operation is another top benefit you'll come across when browsing for panel glides.  A popular and trendy alternative to regular window furnishings such as straight drop awnings or PVC plantation shutters, panel glides is so easy to operate! Made from flat, high-quality panels of fabric that are extremely light and moveable, panel glides come with a straightforward headrail tracking system that is supported by carriers (glider-mounted) - this mechanism is what allows the panel glides to be easily opened and closed with minimum force requirement and no effort. Definitely a great choice for senior citizens or if you suffer from a disability like arthritis!
When selecting panel glides, don't forget to pay close attention to the type of fabric you opt for! With such an eclectic assortment of fabrics on offer, it's hard not to get overwhelmed which can make it tough to come to a decision! When browsing you'll find that fabrics available range in levels of opacity to ensure your unique requirement for light allowed in, privacy and glare needs are all taken care of. Don't forget to ask the vendor about the maintenance of the fabric panels - aim to avoid those that require complicated maintenance and stick with dust-resistant fabrics which can also be treated with a fabric protector to minimize build-up of stains (not something you think of at the start, but a definite requirement)!
Keep in mind that there are two different types of brackets on offer when purchasing panel glides - it is completely up to you which one you opt for! You can either have the panel glides attached facing your window or have it installed as a top bracket where the panel glides will be placed above your window at the top of a recess, reveal or ceiling.