Why You Should Install Panel Glides for Your Home or Office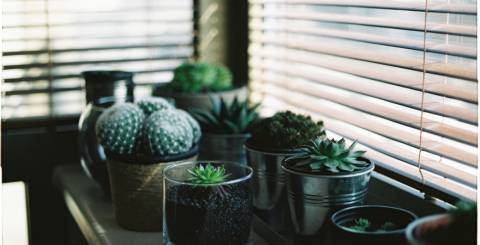 https://unsplash.com/photos/0-yy0iMe8VU
Why have panel glides become such a popular style of window furnishing for both homes and offices? The overall design concept of these elegant panel glides offers great versatility and is usually available in a plethora of different colors and styles, making it a great fit for either a commercial or home interior. They also look suitable for traditional or modern interior design concepts and don't clash or require you to update the rest of your existing interior. Keep reading to learn more about the beautiful panel glides and how you can choose the right version for your space!
When browsing for panel glides, remember that they are the best option for larger windows, glass doors or can even be used as room dividers! While the big vertical panel glides lend themselves well to build a clean, streamlined look, the tracking system that most panel glides have to ensure the panels can be easily stacked when the blinds are open to reduce bulk and minimize space requirement. The beauty of opting for panel glides is the sheer versatility they offer - panel glides can be opened from the left, right or even with a split stack, it's your choice!
Panel glides are an extremely popular and stylish alternative to regular vertical blinds and are exemplary when it comes to how smooth they are to operate! These beautiful blinds are made from flat, premium-quality fabric panels which make them extremely light and moveable. With a simple, headrail tracking system in place supported by glider-mounted carriers, operating panel glides require very little force and can be done with minimum effort.
With such a full range of fabrics to choose from, the choices will really make it difficult to choose one so it's important that you stay focused on what your exact need is. There are fabrics with ranging levels of opacities to meet your unique requirement of privacy, light, glare and heat needs. All fabrics are easy to care for and don't require complicated maintenance and are usually dust-resistant by being treated with a fabric protector to ensure it effectively repels stain-causing agents!
When choosing fabrics for your panel glides you may also want to check out some unique fabrics that are light-controlling sunscreens. This beautiful range of fabrics gives you a great deal of artistic freedom so that you can get creative and either upgrade an existing space or create a brand new one that reflects your individuality perfectly!
An important item to consider when investing in panel glides is to first consider what type of brackets you'll be using to hang your panel glides - if you're not sure which one you need, try to pick a reputable vendor who will visit your space for a pre-sale design consultation to help you choose. Primarily, there are two types of brackets available that either allow the panel glide to be attached facing the window, wall or door frame, or a top bracket that places the panel glide above at the top of a recess, reveal or ceiling! There is no right or wrong way and it's completely up to you and how it suits the rest of your existing interior design.
You will also need to pay attention to the type of control mechanism you would like to have when browsing for panel glides! You can choose between the common wand or cord mechanism for your panel glide blinds which is the most popular option and can be featured on either side of your blinds and shutters depending on your windows or a remote control mechanism. While the cord is a popular option, it's important to keep in mind that it should be secured well for child safety!