What You Should (and Shouldn't) Store in a Safe-Deposit Box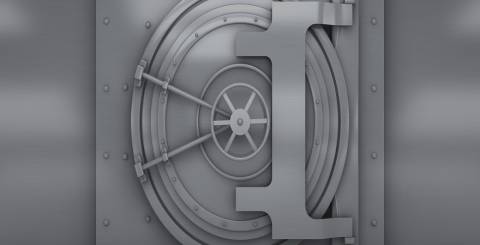 https://privatevaults.com.au/private-vaults/
Safe-deposit boxes can usually be found at a credit union or local bank. Safe-deposit boxes can be a great place to store certain valuable or hard to replace items. There are some items that you should avoid putting in them though. Listed below are some things to put in and others to keep out of a safe-deposit box.
Leave These Items Out
Your Will
The only people that can get into your safe box are you or a co-signer. This can be a good thing but what happens if a tragedy happens and you die or become incapacitated? It can be a problem to get into your safe-deposit box. If you die, your box becomes sealed and no one can get into it.
If your will is inside this box, no one will have access to it. This can be a problem as it results in delays in settling things such as your valuables and estate. In the worst cases, last wishes are ignored.
You don't want your living will or advanced directive left in the deposit box either. These papers state your wishes in regard to medical treatment. A durable power of attorney is another one to avoid. Instead, keep these items in a safe place at home.
Valuables That Aren't Inventoried
Small valuables can be placed in a safe deposit box, but larger ones should be avoided. Always keep an inventory of what is in your safe-deposit box. Safe-deposit boxes aren't typically insured so if something happens to your items you could be out of luck. If you have homeowner's insurance, you may have some coverage to these items, but it won't be much.
Cash
Your money is safer locked up at home or in a bank account somewhere. If it's stored in a bank or credit union, it could potentially earn interest. If you need to have access to cash 24/7 consider a safe place at home that is hidden and only known to you.
Put These in a Safe-Deposit Box
Household Possession Inventory
If there's a fire or other disaster at home, it's hard to remember everything that's in your home. You'll need an inventory list of every possession to file your claim for homeowner's insurance or a casualty loss claim and on your tax refund. Keep an inventory of everything in your home in a deposit box. If you don't have one, consider keeping one at work somewhere or locked up at home in a safe. Some people even use online programs for such lists.
Your Passport
Ever have a hard time keeping track of your passport? It's a hassle to try and replace it if it's lost. Consider keeping this in a deposit box so it's easily accessible when needed.
Titles and Deeds
The only time you're going to need the deed or title to your home is when you decide to sell it. It can be something that's easily misplaced. Consider keeping it in your safe-deposit box until you need it. The same goes for the titles of your cars.
 Valuable Jewelry
While you might not think much of old family heirloom jewelry, it's vital to keep it in the family. For that reason, it's best to consider keeping them in a safe-deposit box rather than at home in a dresser drawer somewhere. Keep in mind, these boxes aren't insured so you might need some extra insurance.
Birth Certificate and Marriage License
This might be needed eventually but to keep them at home can mean it's hard to keep track of. Papers get lost over time so putting these important documents in a safe-deposit box can be a better place.