Ways in Which Freight Forwarding Can Evolve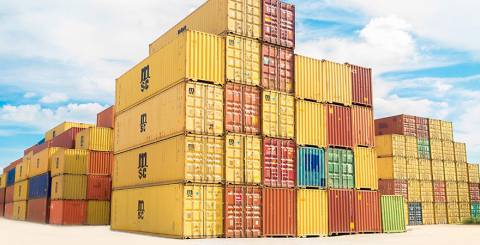 https://unsplash.com/photos/tjX_sniNzgQ
We see that so many businesses are moving forward in technology. Ensuring that they are giving clients better and faster service. Can freight forwarding really move forward in technology? And, how can they move forward and ensure that they deliver better service to clients?
There are actually many different ways of how freight forwarding can move forward and deliver better service. With research and case studies, this is found how shipping companies can move forward with the modernized world we are living in.
Moving forward with technology
With the technology that is getting better and better, it is so easy to make use of the technology to move forward and to deliver better service to clients.
With the cloud base storage that you can get now, freight forwarding companies can provide faster services to importers, exporters, trucking companies, and ocean carriers by just making use of the cloud base storage. Ensuring that everyone can get accurate information when they want.
Infrastructure
Freight forwarding services can move forward by offering access to all kinds of transportation services. Not only offering to ship on ships but on other transport options as well. Especially, when it comes to shipments that are essential and need to be shipped as soon as possible. We are talking about air, truck, rail and sea shipments. With the infrastructure you should also make sure that it is always at the highest quality, to ensure that your transportation doesn't break and cause delays.
With those services that are moving forward, they are also having warehouses in more than one city to ensure faster and more effective storage and moving from one warehouse to the next.
Expertise
This is the easiest way on how a freight forwarding service can move forward. In expertise. To make sure that the workers have the best experience to deliver high-quality service and to be able to have the right qualifications as well.
To have experienced and qualified persons for insurance purposes, operators to handle shipments with better care and to ensure that the shipments are arriving at the right destination within the timeframe. These are all things that need to have more than just experience, but to have qualifications and expertise as well. In order to move forward with expertise, you should make sure that you are sending your workers on frequent courses to get better qualifications in order to serve your clients and customers better.
Services that they are offering
Any company can move forward in the service that they are offering. To make sure that they are always trying to deliver better services, faster services and quality services that will ensure on-time delivery, reasonable pricing, and aftercare services.
Statistics have shown that when it comes to services, this is the one thing that always can get better and that can move any business forward. This is the same with shipping services as well. With services that are improving, you as the client will always know that your shipments will be handled with care and that the service that you are going to receive will be the best you will find. This is how a shipping company can move forward with the services that they are offering.
These are only a couple of ways on how freight forwarding services can more forward and become more successful. There is not one single shipping service that can say that they are at top performance and that they can't move forward anymore. With the technology that is changing all the time, these services need to change with the technology as well. Always moving forward and delivering better quality services.