Vacuum Excavation the only non-destructive Method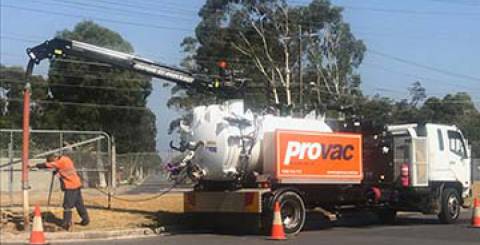 Is there really such a thing as non-destructive digging? Where you can dig in the ground or soil without making a big mess?
With vacuum excavation this is really possible. To be able to go underground without making a physical hole in the ground, damaging the area around it. But, this process is something that you need to understand before you can hire someone to do the non-destructive method for you. This is the complete guide in this type of digging.
What is non-destructive digging?
What is non-destructive digging? This is basically where you are digging in the ground, without making a physical hole, or without damaging the surrounding area.  You'll need to have a special machine that will be able to do this type of digging for you.
This is where you are removing organic and non-organic material from underneath the ground, without creating a mess. For example; to get rid of a sewer blockage. This is also something that is being used in mines to get some debris under the ground to find some valuables. A process that is faster than the normal digging. 
Why is this so important
Why is non-destructive digging so important? There are many underground pipes that can get damaged when a hole is getting dig to remove debris and sewerage. With doing it manually, there is a risk that you are going to damage the pipes and delicate buried equipment.
When the non-destructive digging method the risk of damaging the immediate area around the problem will be minimized. It will also prevent damaging the area where the digging needs to take place. It isn't always possible to dig and to get debris out of any space, but with the non-destructive digging method, it is not just possible, it is a lot easier as well.
The best method of non-destructive digging?
Now that you understand what non-destructive digging is, what is the best method for this process? At the moment there is just one way on how you can get this type of digging and suctioning done.
This is by making use of vacuum excavation. This is basically a vacuum that are sucking all the debris out, just like a normal household vacuum. The only difference is that this vacuum is a lot larger and stronger. With the excavation, you don't need to dig any extra holes and you minimize the damage around the site.
When this is a service that you need to hire
When you need to hire this type of service, normally for a construction site, or for unclogging sewerage pipes at home, you'll need to consider a couple of things.
You need to make sure that they have the right experience working with such a large piece of equipment, and that they have a good reputation. The last thing that you want is to pay hiring fees but to pay the damage that was done to the site as well. This is why it is important that you are doing as much research as possible before you can decide which service you are going to hire. The more experience they have, the better value for money you are going to get.
Non-destructive digging. Something that can be essential when you need to dig a hole without causing damage to the immediate area. A method that is used in mines, construction sites and to unclog sewerage in residential areas. The best method for non-destructive digging is normally vacuum excavation. A piece of equipment that you can hire to get the job done. The only thing that you need to make sure about, is that you should hire a company that has a good reputation and that you can trust.