Types Of Window Blinds Used As Modern Home Décor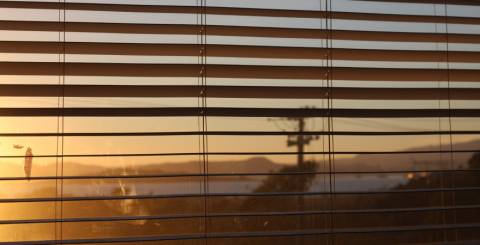 https://unsplash.com/photos/3wLCjpdLr2E
Blinds and shutters are typically installed to control the light, heat, and privacy of a room. However, in addition to all these benefits, it is absolutely amazing what the right blinds can do to the interior décor of a room.
If you are looking for blinds and shutters, then don't just go for their practical use, but use them as part of the interior décor in your home. Many interior designers and decorators caste a great deal of significance on the window treatments selected for a home, as they enhance the look that they are trying to achieve for the interior. With the use of different colors, borders, fabrics, textures, and materials, you can give your home a classical, contemporary, elegant, chic, or modern look to it.
So what kinds of blinds can be used to enhance the décor of your home, and how can you do it?
Roller Blinds – Roller Blinds can be made out of different types of fabrics, such as sheer, block out, or textured, and can be made in any color you need. They offer a classic elegance to the room and are very low cost and affordable, so adding that extra something to the décor of your room with Roller Blinds, will not cost you heaven and earth. Using a sheer fabric on your Roller blinds will emphasize that elegant look you are trying to achieve, while at the same time diffusing the light coming into the room. Roller Blinds can also be printed with a custom design, especially if you are thinking of using them for a kid's room.
Roman Blinds – Roman Blinds are a very popular type of window treatment, because of their simplicity and the fact that they can be made out of various different materials, such as fabric, bamboo, etc. Bamboo blinds are ideal for naturalists who prefer to go with an ethnic and natural look to the room, and with fabrics, you can match it to any color theme you desire. Roman Blinds are easy to use and add a great level of sophistication to the room, and you can even get them custom printed with a design.
Venetian Blinds – These are another type of blind which is similar in popularity to Roller Blinds. Venetian Blinds consist of thin slats that can be moved up or down to control how much light comes into the room. They are usually made out of wood or aluminum or PVC. While wood (or faux wood) is ideal for more intimate rooms such as bedrooms and living rooms and exude classic elegance and sophistication, aluminum blinds look great in workspaces such as studies or office rooms, because of its very modern, minimalist look.
Panel Glides – If you are looking for the ideal window treatment for large or sliding windows, then your best choice is to go for Panel Glides. Panel Glides homes are typically made out of fabric, which can be either sheer, block out or textured, to suit your liking. Another great décor idea is to have custom printed panels with a design of your choice. They provide clean aesthetics and classic sophistication and are ideal for small rooms since they are very space-saving. For a uniquely different style, you can use alternating colors for the panels, which will also look great when they are stacked up. Panel Glides give greater control for light and privacy, and since there are no hazardous cords or strings, they are great for homes with small children.
Honeycomb Blinds – Honeycomb Blinds are used in homes that need greater insulation, and are ideal for those trying to save on energy and utility bills. Their unique "honeycomb" design ensures that the insulation provided is at a maximum, so you can be warm and cozy during winter and cool and comfortable during summer. These blinds are made of fabrics, which can be selected to suit your interior colors and designs.
Whatever your choice, the supplier of your blinds and shutters should be one with the right amount of experience and know-how, who can work together with you or your interior decorator to provide you with the best possible solution for your home? Most suppliers have their own decorators as well, and for a small fee will be able to help you with the options that best suit your home and your needs.