Types of Blinds and Shutters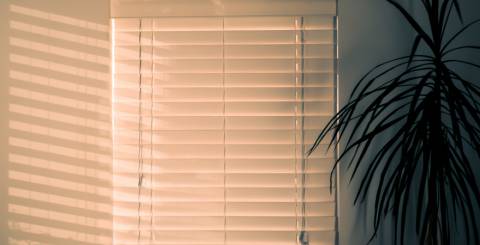 https://www.pexels.com/photo/photo-of-window-blinds-near-plant-851238/
Extremely popular in peoples nowadays, blinds and shutters are a great way to upgrade any area of your home or office without having to invest in renovations that not only cost a lot but can be extremely troublesome too! Buying blinds and shutters has become extremely easy with this simple guide that showcases some of the most popular types in the market.
The ever-popular roller blinds
Looking for roller blinds? You can easily find these extremely popular blinds which incorporate a single piece of fabric that is wrapped in a casing and smoothly fits into the top section of your window frame perfectly. The operation of these roller blinds is relatively simple and incorporates a pull cord which is attached to the bottom section of the blind and can be used to move the blind up and down. Some roller blinds in the market are equipped with motorized controls to let you open and close the blinds with a remote for added convenience!
Looking for day and night roller blinds?
Day and night roller blinds offer the advantage of two different styles of blinds in one! These day and night vision blinds allow you to get enough light during the day and then completely keep out the light when required with its unique and inventive design style! The day and night roller blinds are a great way to make a statement and come in a whole range of different materials and each strip of fabric slides seamlessly to switch between solid colors to stylish stripes which allows light to come in.
Honeycomb blinds
A form of cellular shading, Honeycomb blinds are some of our all-time favorite blinds that upgrade any space quickly and minus the hefty price tag of renovations. So why choose honeycomb blinds? Other than serving as a window furnishing to give the space an elegant touch, the honeycomb blinds filter/block light out from the windows. It also lends a helping hand to insulate the windows well by creating a barrier between the exterior surface of the structure and the room through the trapped air in the cells of the honeycomb blinds (cell size varies).
Easily one of the most versatile and functional, honeycomb blinds can be made to follow a top-down or bottom-up style - this allows privacy at the bottom level of the window, but still allows natural light to enter from the top area. While skylights can't usually be outfitted with blinds in a hurry due to the unique shape, honeycomb blinds work perfectly for them! Honeycomb blinds are available in a plethora of different colors that range from both translucent and blackout fabrics - the choices are really just breathtaking!
Using Vertical blinds
Vertical blinds generally have a slighter wider slat that's accompanied with a cord that allows the slats to stack together on one side once it's pulled. There is also a rotating shaft in the upper segment of the vertical blinds that allows easy rotation and the twisting of each tilt rail which results in a rotation of the individual slats all perfect synchrony.
Now that you know about the most popular roller blinds in the world, you're all set to start choosing the perfect roller blinds for your unique space! Remember before you get started, try and do a little bit of research to have an idea of what type of blinds you want - this will help you make a decision faster when you start browsing for roller blinds which have a plethora of different styles that will leave your head spinning and make choosing just one, extremely difficult!