Top Six Principles of Good Teaching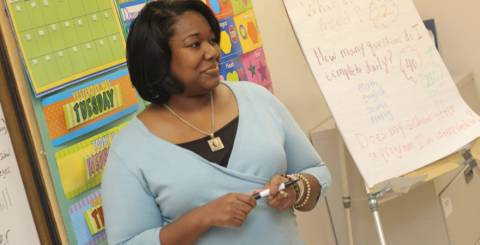 Currently, when every kind of industry tends to go digital, it is important to stay tuned and go along with the flow. People are always in search of something more comfortable and effective. Your product and service should be desired for them and advantageous. 
In this article, I'm going to speak about the educational industry. This is one of the essential aspects that are, fortunately, possible to drive in the online sector and even get the best benefits. These days, many teachers and any kind of education provider rely on different platforms to find online education jobs to work from home. So, I am going to introduce the most critical principles that are widely accepted as measures for determining the effectiveness of online teaching. Let's go! 
Principle #1 Availability
24/7 availability is one of the greatest advantages of online teaching. There is no time or distance limitation. As a teacher, you may conduct your live lessons whenever you prefer. You can upload online courses that will become available for the students (in case of paid courses the access comes once they buy). 
The most fantastic thing is that teachers may present the material whenever they find the best time. On the other hand, learners may have access to all this content from everywhere at any time. Besides, all the material is easy to maintain and students may have a look at it whenever they need to remember a statement or anything. This makes the process more flexible and easier.
Principle #2 Encourage active learning
In the case of online teaching, the instructors may take advantage of the rich interactivity available on the web by designing assignments around any proper website. Whenever potential learners come to these websites, they choose and learn from their choices. Active learning also happens when students work cooperatively and make discussions.
To make the educational process much more attractive and useful, many teachers come up with quizzes. These tests help potential learners to check their knowledge and also how much they have acquired the material.
Principle #3 Encourage student - teacher contact
Usually, online teaching portals have sections for discussions, forums, comments, where students may introduce their concerning questions ad get answers. Some contacts of the teachers are also available, so that learners may directly contact the instructor through private messages. This also allows the instructors to be proactive and follow up on students who do not participate in chats, discussions, etc.
Principle #4 Provide feedback
In e-teaching portals, students can see the results of their tests. They may also check out some solutions to the graded assignments immediately after the submission.
Instructors, in their turn, should promptly respond to the available questions. Such platforms allow you to provide not only acknowledgment but also information feedback.
Principle #5 Repeat the topic
When we participate in a lesson with a teacher, our time is limited, and the lesson has a clear duration. This is the time during which the topic is explained. The next lesson will be on a different topic. In this case, we don't have the option to request a repeat of the lesson.
However, we get an opportunity to watch the same thing again in the case of online classes and especially through video courses. Don't you understand the material clearly? No problem, you can watch it again. This may be also like a favorite book that we read years later or a video drive, we can watch again days, months, and years later.
Principle #6 Respect diverse talents and ways of learning
Offer some assignments that allow the students to choose from options. Providing choices in the learning experience increases satisfaction as well as retention. Also, take into consideration to give students options, for instance, in what format to submit assignments and projects.
For example, they may write an essay, or create a PowerPoint presentation. It should not be mandatory that all students submit the exact same task or participate in the same topic of discussion. The difference is a spice of life. So is your online class. Offer various learning styles to make each of your students satisfied.