Top Cafes To Explore And Celebrate In Bangalore
India's Silicon Valley is home to a lot of must-visit cafes. From offering multiple cuisines under the same roof to offering cosy, quirky decor, Bengaluru has got some of the great hangout spots to grab a quick cup of coffee and some small bites. Whether you are looking for a place to work peacefully over relishing a piece of cakes in Bangalore or to enjoy a party vibe with your friends, the city has got a lot in its store. So, without much ado, let's just go ahead with checking out the list of top cafes to explore and party in Bangalore.
1) Café Nosh
One of the favourite hangout spots of students, this cafe is desirable not just because of being a pocket-friendly one. Rather because of its cosy, peaceful ambiance. Offering a decent choice of menu, this cafe is located in the heartland of Sahakarnagar. So, chat, relax and gain some perspective by visiting Café Nosh, today itself.
2) The Hole in the Wall Café
Looking to try out some unconventional cafe in Bangalore? Then give a chance to the efficient staff of The Hole in the Wall Café to please you. The reason why most people lean towards this cafe is that because it offers the best breakfast menu in town. Set the weekend vibes right with this fabulous brunch- breakfast spot and get a variety of cakes in Bangalore delivered there and then only.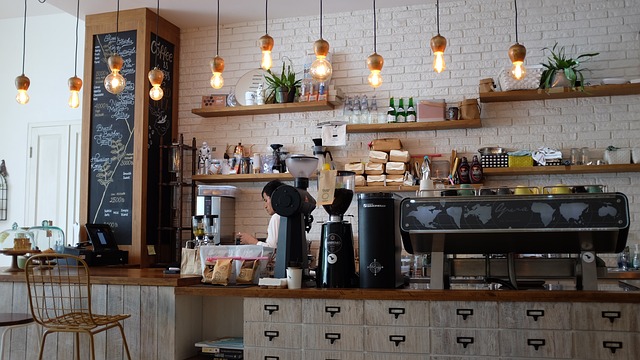 3) Little Green Café
This cute, little cafe situated on the Church street is one of the favourite chillout spots of all the Bangaloreans. From offering a nice ambiance to some of the tasty, organic food options, you can enjoy some quality time, giggling with your loved ones and also in solitude. The best part is that unlike other cafes, this cafe has lots to offer to its vegetarian friends!
4) Mudpipe Café
If you are wondering where in this busy, big city you can find a place to chill over hookah, then this is the cafe you should probably pay a visit to. Having a pure veg menu, this cafe will surely bless you with Goan beachy vibes with its quirky decor. Not just to try out the variety of food options that this place offers, people usually find this place to be quite comforting while enjoying a live screening of India vs Pakistan match or singing along during a live band performance. 
5) Justbe Café
If sitting idle, chit-chatting makes you inactive, then this resto-cafe is ideal for you as this place offers a good collection of books and indoor games like Ludo, to keep you engaged. It's delicious, wholesome food options that are relished sitting inside the cafe and delivered across Bangalore is to die for. And all your fitness enthusiasts or health freaks would be glad to know that all the dishes served here are oil-free, dairy-free and sugar-free. If the diet is your forte, then grab quick bites at this very place. We can assure you won't regret!
6) Bloomsbury's Boutique Cafe And Artisan Bakery
A favourite destination of every Instagram-er, this cafe cum bakery is situated in the industrial heart of the city. Having a beautiful ambience to offering some flavoursome cakes like Russian Honey Crunch and walnut brownie, this place offers a varied menu option for all kinds of foodies. Once you pay a visit here, you are sure to be drawn back to this place, again and again. 
7) Glen's Bakehouse
Be it, to relish a piece of cake or ordering any other of their specials, Glen's Bakehouse has to be on your "must-visit" list. Their menu ranges from various cakes and savouries to other kinds of snack bites. Having 4 reputed branches across the city, this cafe cum bakery's items are sold online over their website, as well to relish it over relaxing on weekends.
These were some of our cafe suggestions for foodie people across Bengaluru. Though, the list doesn't end here! It goes on and on and on...