Top 5 Indicators for Measuring Supply Partner Efficiency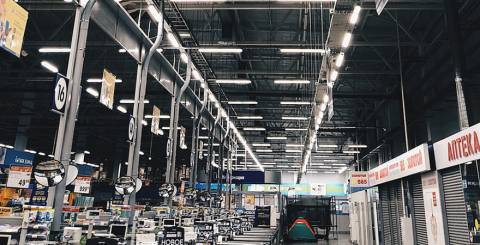 https://unsplash.com/photos/6hsjGAx2dKo
You might be wondering if your supply associate is doing their part in your business. Or, if your business is kept back because of them.
This is something that you need to consider when you are in a partnership with a supplier. And, the only way to make sure that you are working with a supply colleague that is also taking your business seriously, is to make use of these 5 indicators of measuring the supply partner performance. This will give you an idea of the supplier is taking your business seriously or not.
1) Order Completion rate
How fast or slow is the supplier fulfilling the orders that your business is getting? Is the supplier fulfilling the orders really fast and efficiently, or are they always out of stock and you and your clients need to wait before they can fulfill the order? No matter how good your freight forwarding company is, they can only transport your shipments as fast as they receive them from the supplier. 
This is the first way to see how reliable your supplier is. The more the supplier is able to fulfill the order per percentage, the better it is for your business. And visa versa.
2) Order shipping efficiency
Now, how long does it take the supplier to ship the orders to the clients? Does it take a couple of days, hours or even weeks before they are shipping the orders out to clients?
The faster they are shipping the orders out to your freight forwarder, the better it is for your business and for customer service. The moment that the suppliers start delaying shipping, then you basically start losing customers. This can make things harder for you to have a successful business.
3) Transparency of Goods
Do they make the status of their goods readily available to you? Are you able to see their items and the amount of stock that they have at all times? Meaning are they not afraid to show you what they have in their warehouses (domestic and offshore)?
Or, are they private and they don't allow any businesses to see what is going on in their stock? They are just sending a summary at the end of the month, and this is all that you are getting. You as their client have the right to see their inventory at all times. To know if they have enough stock to meet your business needs or not.
4) Precision
This is essential to keep an eye on. The precision of each order should always be on point. Meaning that they should not make any mistakes when delivering orders to clients and customers. This can be catastrophic for your business if they are delivering the wrong goods to the wrong customers. Meaning you are losing money.
You have the right to ask for these statistics on a weekly or monthly basis. To see if they have delivered the goods accurately. Or, you can track all the orders yourself and make sure that the goods are getting to the right customers.
5) Communication
This isn't as important, especially if you have full visibility of your products. Regular and timely communication from the supplier about customer satisfaction, delivery accuracy rates, time that it takes to ship orders out, and the number of orders that are processed in a week.
The great thing about supply chain technology is that now you don't need to ask for an update from the supplier. With the right software, you can have access to all these, without talking to the supplier.
This is the only way that you can know that your supply partner is doing their part in your business for making a success out of it. If you think that you are in a partnership with a supplier that doesn't care about your business and getting orders to customers, you have the right to cancel the partnership and to look for a better, more successful partnership somewhere else.