Top 5 Day Trips from Hong Kong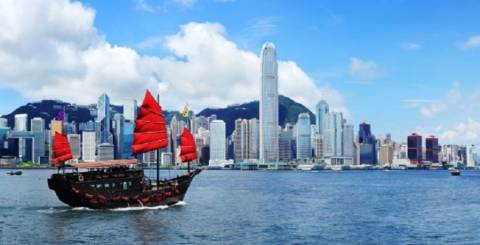 Hong Kong is one of Asia's most intriguing and exciting cities. Where one can see the modernity of skyscrapers against the backdrop of vibrant and colourful markets. With numerous sights and attractions within this beautiful city, one does blend in the harmony of this city. But, for those of you who have already been through the lengths of Hong Kong- where else can you go? What else can you see and do? Worry not! I have curated the perfect list of same-day attractions in and around Hong Kong which will let you see this city in a new light. From an-hour away trip to Macau or fishing for clams in Lantau island- there's a whole new world left for you to explore on your trip to Hong Kong. Thankfully Hong Kong has unparalleled accessibility to different modes of public transport and are in the most central and prime neighbourhoods- so travelling to the city's suburbs would be a cakewalk!
So read on to look at the top 5 day destinations from Hong Kong and make use of those weekends, or if you're lucky- downtime.
1. Macau
Just an hour-away on a ferry from Hong Kong, Macau is a must-visit for all. Drown your worries and loosen up in this laid-back in this paradise where the streets are lined with quaint yet vibrant Portuguese architecture, incredible casino strips, great shopping arcades, traditional Macanese-cuisine restaurants, and clubs. Some of the most celebrated sights of Macau are: - 'A-Ma Temple', 'Taipa Food street' and also the village of Coloane. With no visa required on entry and all of this city-extravaganza only an hour away- who wouldn't want to go to Macau
2. Cheung Chau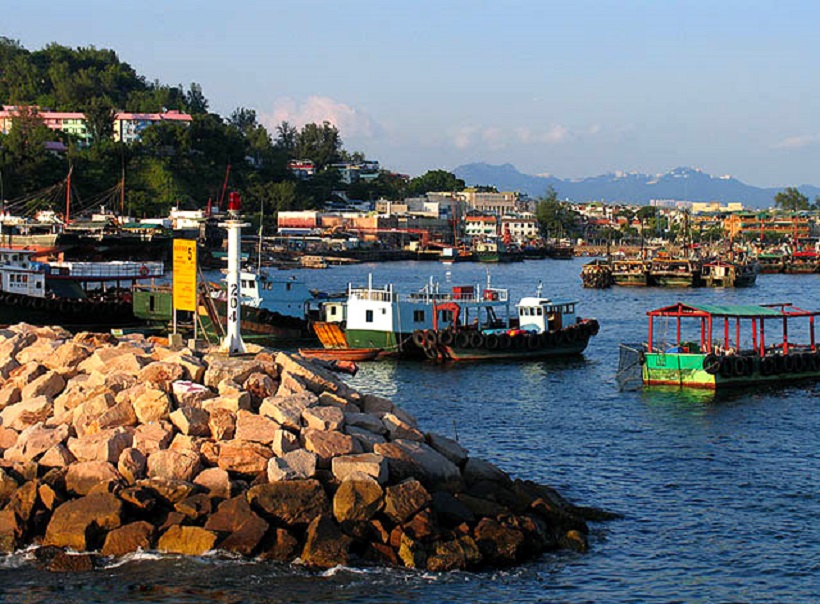 Hop on a ferry to Cheung Chau, which would only take mere 40-minutes, and witness the charm of the old Hong Kong. A more laid-back island which shall transport you from the hustle-bustle of the big city to a more country-like island which is also referred to as the "dumbbell island". The island mostly comprises of fishermen's villages. There are gorgeous beaches, numerous historic sights like 'Pak Thai Temple', 'Cheung Po Tsai cave', 'Mini Great Wall' and much more. Indulge in some sumptuous seafood at the harbour and pier- a lively and vibrant place with houseboats, shacks etc. Head to the famous 'New Baccarat Seafood Restaurant' near the Pak Thai temple for some amazing sea-food which comes at a very reasonable price!
3. Lantau Island
An island on the outlines of Hong Kong, this village-island looks straight out of a movie-scene. Picturesque beaches, green pastures, and traditional community spaces- Lantau is a beautiful island to visit! With a string of attractions ready for you to explore, like: 'Wisdom Path', the 'Tian Tan Buddha'- a beautiful and majestic sculpture of Lord Buddha that sits hoisted on top of a mountain and one has to climb 268 steps to witness the statue and the scenic views from atop the hill. Also, don't forget to go and see the famous pink dolphins on Lantau's west coast where there are guided boat-rides which take you for an exciting dolphin-spotting trip.
4. Guangzhou (Canton)
One of the underrated cities in China, Guangzhou is just a two-hour ride on a direct train from Hong Kong. A city that is steeped in contemporary Chinese architecture and culture- Guangzhou has many attractions to explore. Against the traditional part of Guangzhou, there are plenty of modern shopping malls and skyscrapers. This blend is beautiful to witness and one can go to places like: 'The Shenzhen Safari Park' – to meet and learn more of Chinese pandas, dare yourself to Bungee jumping at the 'Baiyun Mountain', or take your family to the famous and much-fun 'Chimelong Paradise' amusement park. There's plenty to see and do at Guangzhou apart from a string of the best restaurants serving incredible global-cuisines.
5. Shenzhen
Take the hour-long ride on the MTR to get from Hong Kong to the city of 'Shenzhen' which sits as a grand gateway city to mainland China. Possibly, one of the hubs of the incredible Chinese production skills- Shenzhen is an excellent place to visit to shop, go for a relaxing spa or dine at the several gourmet or traditional restaurants. Head to the 'Xiangmihu Holiday Village'-where you and your family and friends can enjoy some outdoor-time, enjoy a barbeque night or sample some exotic brews. For those of you who wish to shop till you drop- head to 'Dongmen Pedestrian Market' to buy some incredible items and affordable merchandise from shoes, stationery, comic books, antiques and what not!