Tips To Protect Your Vision and Prevent Blindness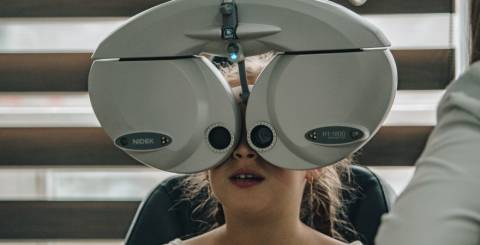 https://unsplash.com/photos/aMmDIsdnUro
Good vision enables us to do many things in life, which is why it is of extreme importance that you take steps to protect your vision. Eyecare is not given much prominence by the public, despite there being a number of reputable opticians.
The reason for this is that sight is a sense we often take for granted, only realizing its importance when we start to lose our vision. However, blindness can be prevented by being cautious and following eye care practices.
Wear Sunglasses
Eyecare is extremely important because of the climate. It's sunny during most days of the year which means that the damage caused to the eyes by harmful UV rays is quite high. This is why it is recommended that you invest in a good pair of sunglasses that have a 100 percent UV ray block.
If you are not too sure about the type of sunglasses to buy, especially specific to your requirements and lifestyle, you can talk to one of the reputable opticians to get recommendations on the best eyewear.
Computer Screens
For most of us, our work requires long hours spent in front of a computer. However, looking at a computer screen for extended periods of time can have a negative effect on your vision. The effects of staring at a computer screen for too long include eyestrain, dry eyes, headaches, blurry vision, and trouble focusing at a distance.
Thus if your lifestyle or job requires you to look at a screen for a long time, it's better to practice some simple eye care steps. These include making sure your prescription glasses are suited for extended computer usage, positioning the screen so that you are looking slightly down at it, avoiding glare, and taking the right amount of breaks.
The recommended practice is to rest your eyes every 20 minutes, looking 20 feet away from 20 minutes, and getting up every two hours for a 15-minute break.
If you want more eye care tips for extended computer usage, you may want to visit one of the reputable opticians. You can also ask them about eye diseases that you may want to take preventive measures against.
Safety First
If your home or work environment has hazardous or airborne materials, you should be wearing safety glasses or protective goggles as a way to protect your vision. If you do work in such an environment and haven't been wearing such eyewear, it is better to visit one of the many opticians for a check-up. This will likely include an eye pressure test, along with other tests.
The Right Diet
The right diet is vital in overall health but especially in eye care. Certain nutrients, like omega-3 fatty acids and vitamins, may delay age-related vision problems. If you feel like your diet isn't providing you with the right nutrients, the best step is to visit a dietician. This way, you can know exactly what changes you should make to your diet and choose foods that will provide your body with the necessary nutrients.
Regular Eye Check-Ups
Regardless of your lifestyle and diet, it is an important eye care practice to visit one of the many opticians for regular eye check-ups. You can take an eye pressure test to determine your eye pressure as well as various other tests to make sure there are no issues with your vision.
Even if a test does indicate a problem, early detection is often key to treatment. You can also talk to your optician about eye diseases and what you must look out for as well as eye care tips to prevent blindness and protect your vision.